Specialist network connect
In a groundbreaking collaboration with Financial Media Group's DotBroker, specialist network Connect has introduced an exclusive unsecured loan service for its members. The specialised network Connect, renowned for its expertise in buy-to-let (BTL) and commercial mortgages, has unveiled a tailored online portal, empowering its members to explore unsecured loan solutions on behalf of their clients.
Advisers now can access a diverse panel of 15 lenders, tailoring options based on their client's unique credit profiles, status, and specific requirements. Through a seamless online platform, advisers can request quotes and initiate loan applications, overseeing the entire process effortlessly.
This strategic partnership streamlines the loan application process and enhances the overall experience for advisers and their clients. Once approved, applicants can access funds ranging from £1,000 to £25,000, providing a flexible and responsive financial solution for diverse needs. Specialist network Connect and DotBroker's collaboration sets a new standard in financial services, offering a sophisticated and user-friendly approach to unsecured loans.
Let's hear from Specialist Network Connect
CEO Liz Syms (pictured) said: "There are times when an unsecured loan may prove to be a cheaper, more suitable option than a small second charge or traditional mortgage, and it is important that our members can consider all forms of finance so to secure the very best product for their client."
Although the portal is currently only available to the network's some 110 members, Connect has plans to roll it out to the wider broker community within the coming weeks.
The loans available via the portal are designed to be used for various reasons, such as home renovations or other non-property-related needs.
The firms said they wanted to fill a market gap and felt the service demand was there. "We are trying to be quite comprehensive with the services our appointed representatives have access to give them another option. It's also about filling a gap in the market, and there is demand driving that," said marketing manager Geoff Simmonds.
DotBroker CEO Ray Bohringer added: "All FAs should have access to a comprehensive range of unsecured loan products, preferably from a provider with no interest in their client, other than to provide easy access to market-leading lenders."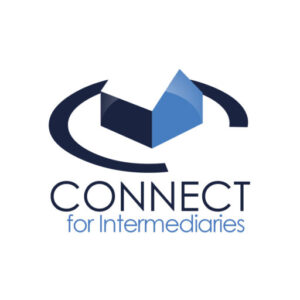 Bohringer echoes the sentiment, emphasising that financial advisors should have access to a comprehensive range of unsecured loan products. He highlights the importance of partnering with a provider whose primary interest is facilitating easy access to market-leading lenders without conflicting client interests.
This collaborative effort reflects a commitment to innovation, market responsiveness, and providing financial professionals with the tools they need to navigate the ever-evolving landscape of client needs and preferences.
"Specialist Network Connect"