As mortgage packagers, we collaborate with more than 55 lenders, covering a diverse spectrum of mortgage types, including Buy-to-Let (BTL), Commercial, Bridging Finance, Residential Finance, and Second Charges. Our dedicated Packaging Team, covering whole of market, is here to assist you. Feel free to contact our Packaging Team anytime for support in handling challenging cases.
We go beyond our packaging panel, exploring options from our extensive panel of over 170 lenders to guide you on which ones will consider your client's unique situation. Count on us for comprehensive mortgage solutions tailored to your specific needs.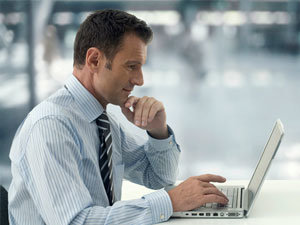 Mortgage packagers | Specialist Knowledge
Our team has dedicated Broker Support Advisers, each specialising in a specific market sector. These experts spend their entire day researching and analysing lender offerings within their niche, providing invaluable insights to advisers like yourself. Our goal is to equip you with the knowledge and resources needed to effectively assist your clients in navigating the intricacies of the market and securing the best possible solutions for their unique needs.
Full support, but you are in control
When we Package for you, this means that as well as assisting you with finding the right lending solution, we will also be processing the paperwork for you and helping you to present the application to the lender in its best possible light for success. We will not have any direct contact with your client at all, so you will remain responsible for the advice of your client and are in control at all times.
Exclusive and Semi exclusive products and criteria
Our relationships with lenders mean we can often offer you access to exclusive mortgage products/criteria from them that you cannot obtain by going directly. Some lenders, particularly newer lenders to the market, do not have the resources to allow all advisers to submit applications directly. Their products are distributed through companies like Connect, allowing you to still take advantage of using that lender.
Keep all the broker commission
In most cases, you will receive the same lender procuration fee that a lender would pay directly, even when using Connect to package the application for you. This is because the lender pays an additional allowance to Connect to cover the cost of marketing, distributing and processing the applications on their behalf. See our commission pages for more details about the commission payable from each lender and for each product type. We pay commissions to Advisers within 3 working days of receipt from the lender.
24/7 Case tracking
Our online case tracking tool will allow you to see how the application is progressing at any time that suits you so you can accurately update your clients.
Mortgage packagers | Referral options
There may be cases where you do not have the correct Adviser permissions to be responsible for the client's advice or, due to knowledge or time constraints, you would prefer to refer the client to another Adviser to look after the client on your behalf. Read more about our referral service option here.
HOW CAN WE HELP YOU NEXT?
Connect's Appointed Representatives have access to +170 lenders and a large array of support services and tools dedicated to the needs of the specialist adviser. More.
If you are a Directly Authorised Adviser or obtain your permission to trade through another Network, you can still tap into Connect's specialist knowledge, lender relationships and exclusive products by using us to package your client's applications for you. More.​
If you do not have the required permissions, expertise or time, you can instead use Connect's referral service. We will take the responsibility of giving the client advice on the most appropriate solution for their needs while keeping you informed of the progress. More.​