At Connect, we present a compelling solution for your clients who may find themselves in a situation of having valuable assets but limited cash flow.
Our focus is on equity release—an innovative financial strategy designed for individuals aged 55 and above. This unique approach allows them to unlock cash from their property for a variety of purposes, including but not limited to:
Paying off an existing mortgage
Funding home improvements
Inheritance planning
Receiving low pensions
Financially supporting loved ones
Wishing to fund personal leisure
Or more!
How does equity release work?
Your clients can raise a lump-sum of money or a regular monthly income from their property using equity release. The size of the mortgage loan they can raise is based on their age and their properties value. There are normally no monthly payments to make, therefore there is no affordability assessment. The mortgage and interest will be repaid when the homeowners pass away. The sum raised can be used however the clients wish.

Case Study : Mr and Mrs M in their early 70's had an interest only mortgage with a term coming to an end. They had limited income from pensions and wished to remain in the current family home.
We were able to find a provider that was prepared to lend just under 50% of the property value which released enough funding to repay the existing mortgage loan as well as repay some personal debt. This reduced monthly outgoings for Mr and Mrs M by nearly £1,600 per month and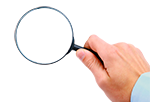 meant that they were able to stay in their current home.