Our Mortgage Network is tailored to fully support the needs of the Mainstream and the Specialist Adviser.
Not only do we access the mainstream lenders but we are regarded as specialists and recognised as specialists in Buy-to-Let and other complex finance within the industry.
We support mainstream advisers looking to for a Network that can allow them to also provide specialist advice. In addition, our Network can also offer brokers whose current business is primarily in the bridging, development, commercial and Buy-to-Let markets, a genuine cost-effective alternative to direct authorisation with the FCA.
Within our compliance framework, we enable our members to have various choices as to how they want to run their businesses starting with which permissions they want to have and use.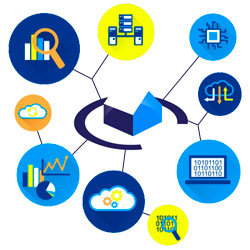 We do not have a one size fits all approach so please talk to us about your business needs.
As recognised specialists within the industry, our expertise and unique mortgage tools mean that we are ideally placed to professionally support you and your clients across all areas of property finance, giving you the platform to run a successful mortgage business.
So, why should you join Connect?…
Network support tailored to the adviser's needs
Enables you to provide your clients with advice across all mainstream and specialist product areas including 2nd charges, commercial, business loans, equity release and bridging
Lender panel of over 155 specialist and mainstream lenders
Unsecured Business Loan panel including CBILS options
Bespoke versions of market-leading sourcing and criteria tools
Dedicated placement helpdesk, helping you get to the right lender for your client
A dedicated case management team, helping you with application submissions and case progression
Speed of authorisation, when compared with applying directly to the FCA
Your own FCA number with responsibility for compliance and risk management taken care of for by the Network
Training and support to develop your skills to help more clients including masterclasses, virtual training and our learning management system.
Connect Academy to help you to develop your own knowledge or grow your business
Low costs and tailored solutions, select and pay only for the permissions you require
All FCA costs included in monthly membership fees, which start from just £25 per month
Market-leading commissions and access to exclusive lenders and products
Support with case submissions and processing 
White label forms, tools and marketing materials available via our online document store
Starting a new Mortgage business and want to get authorised?
Joining a Network instead of applying directly to the FCA means you can start your new mortgage business in weeks, rather than months. Read the comparison below for the advantages of  being part of the Connect Network as opposed to applying directly to the FCA:
Connect or Direct?
| CONSIDERATION | WITH our Network | WITH direct authorisation |
| --- | --- | --- |
| Permissions for Commercial, Buy to Let (1st and 2nd charge), general insurance and life insurance? | Included. |  Apply to FCA for Permissions including: Consumer Credit, Consumer BTL, Regulated Mortgages, Insurance Mediation. |
| Permission for residential mortgages and residential second charge? | Included, subject to broker qualifications and experience. Alternative referral scheme available to an in-house authorised Connect adviser. | Apply to FCA for Permissions to Advise on Regulated Mortgages. |
| Responsibility for the Advice and transaction being compliant? | Network responsibility. |  Your own responsibility. |
| Professional Indemnity Insurance? | Discounted group plan, covering all business types. |  You need to arrange and it is compulsory where regulated mortgage or insurance permissions are required. |
| Tools? | OMS, Twenty7Tec, SmartrCriteria and KnowledgeBank included. |  None. |
| Administration support? | Full application submission, processing and tracking from Connect included in the application fee. |  None – You will need to process your own cases or employ a member of staff. |
| Placement and Criteria? | Dedicated specialist placement and criteria helpline and field based BDMs included in membership. |  None. |
| FCA Gabriel reporting? | Not required by you as completed by Network. |  Full business reporting including accounting to be supplied 6 monthly to the FCA. |
| Complaints management? | Complaints reported to and managed by Connect. |  You will need to manage your own complaints. |
| Speed of application to authorisation? | Approval and authorisation typically takes just 2 – 3 weeks. |  The FCA currently state that it can take up to 6 months. |
| Promotions and advertising approvals support? | The network will provide advertising approvals and guidance included in the membership. |  None – You will need to ensure yourself that you are adhering to all advertising requirements of the FCA. |
| Training? | Full initial training given on the systems, process and risk management. Plus ongoing training is provided as part of your membership. |  None. |
Connect's Appointed Representatives have access to over 155 lenders and a large array of support services and tools dedicated to the needs of the specialist adviser.
More
.
If you are a Directly Authorised Adviser or obtain your permission to trade through another Network, you can still tap into Connect's specialist knowledge, lender relationships and exclusive products by using us to package your client's applications for you. More.​
If you do not have the required permissions, expertise or time, you can instead use Connect's referral service. We will take the responsibility of giving the client advice on the most appropriate solution for their needs while keeping you informed of the progress. More.​