Although there is no formal definition of later life lending, it is generally considered to be borrowers who are aged 55 plus.
Therefore later life mortgage products are aimed at those heading towards retirement, or are already in retirement, and who are interested in releasing some of the equity in their home for a variety of different reasons.
Many banks will not lend beyond the age of 70. However, we have access to lenders who take a more pragmatic approach when lending to older borrowers. Bespoke lending may be available, where age is not the ultimate factor in the decision to lend.
Within the UK, lifestyles and healthcare are improving, resulting in a continual increase in life expectancy. As well as the population living longer and thus requiring mortgage products later in life, there is an increased pressure on older generations to support younger family members to get onto the property ladder. With the equity in their homes, older family members could be well-placed for this support.
Lenders are reacting to this by placing an increasing number of later life lending products on the market, to meet the demand of changing borrower profiles.
The types of products available will include traditional or conventional mortgages, where income drives the amount that a lender may lend. This will include income from pensions, either in payment or due for payment when retirement takes place. In addition, current earned income can be taken into account providing the lender is comfortable that this will continue. Other forms of income such as rental and investment returns, may also be considered.
CASE STUDY:
Mr and Mrs M in their early 70's, had an interest only mortgage with a term coming to an end. They had limited income from pensions and wished to remain in the current family home. We were able to find a provider that was prepared to lend just under 50% of the property value, which released enough funding to repay the existing mortgage loan as well as some personal debt. This reduced monthly outgoings for Mr and Mrs M by nearly £1,600 per month and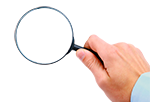 meant that they were able to stay in their current home.
What is the difference between later-life loans and equity release?
Your clients can also raise a lump-sum of money or a regular monthly income from their property using equity release. The size of the mortgage loan they can raise is based on their age and their properties value and can, in some cases, be more or less than a later life loan, depending on age and income. Unlike later life loans, with equity release there are normally no monthly payments to make, therefore there is no affordability assessment. The mortgage and interest will be repaid when the homeowners pass away. 
Connect's Appointed Representatives have access to +170 lenders and a large array of support services and tools dedicated to the needs of the specialist adviser. More.
If you are a Directly Authorised Adviser or obtain your permission to trade through another Network, you can still tap into Connect's specialist knowledge, lender relationships and exclusive products by using us to package your client's applications for you. More.​
If you do not have the required permissions, expertise or time, you can instead use Connect's referral service. We will take the responsibility of giving the client advice on the most appropriate solution for their needs while keeping you informed of the progress. More.​