What are Buy to let mortgages?
Buy to let mortgages are designed for individuals seeking to acquire a property with the intention of renting it out, as opposed to residing in it themselves.
The majority of Buy to Let loans follow an interest-only structure. This implies that the monthly payments exclusively cover the interest accrued, with no reduction in the principal amount owed on the mortgage. The capital repayment is deferred until the conclusion of the predetermined term, at which point it is settled in its entirety.
This financing arrangement allows investors to focus on maximising rental income during the loan term while deferring the repayment of the property's principal until a later date.
Whether you're thinking about buying to let or expanding your property portfolio, explore some mortgages, tips and insurance deals to help with your plans.
Gain practical insights for those aspiring to venture into property investment.
Discover an extensive array of offers facilitating the purchase and remortgage of buy-to-let properties.
Secure specialised landlord insurance designed to safeguard your interests across up to three properties.
Why Connect?
At Connect, our business has been meticulously crafted based on extensive proficiency spanning every facet of Buy to Let Mortgages. This positions us as the optimal ally for addressing all your buy to let mortgages inquiries. Our expertise extends to various scenarios, including Portfolio landlords, HMOs, Expats, Limited Companies, and intricate property transactions.
Our access to an exhaustive panel of specialised lenders and a committed team of experts sets us apart. Together, we are dedicated to navigating the complexities of the market and ensuring that you find a solution and the best possible buy to let mortgages solution tailored to your client's needs. Our commitment lies in providing a comprehensive and effective approach to meet the diverse demands of buy to let mortgages.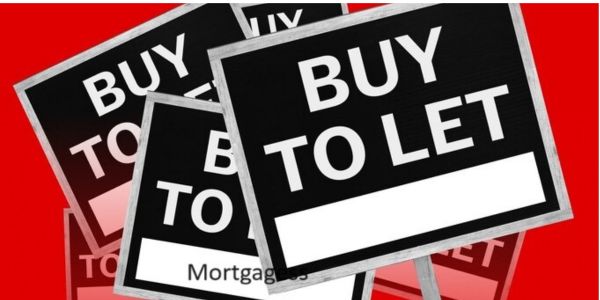 CRITERIA HIGHLIGHTS:
Market leading rates
Access to Exclusive Products
Up to 80% LTV
Loans from £25,000 with no maximum limit
Interest only options
Fixed and variable rates
Adverse credit options
Products with low fees and No ERCs
Products with no minimum income requirements
Lending in England, Wales, Scotland and Northern Ireland
No maximum age
AREAS WHERE WE CAN HELP:
Limited company Buy to lets
Student lets and Houses in Multiple Occupation (HMOs)
First Time Buyers and First Time Landlords
High and low value properties
Expat Buy to let mortgages
Foreign National Buy to let mortgages
Flats above commercial premises
Low rental properties
Portfolio Landlords
High rise flats
Listed buildings
Lending into retirement
Tax Changes
Keeping yourself and any landlords among your clients informed about BTL tax changes is essential. New legislation has altered what landlords can claim as a tax exemption, as well as the amount of tax they pay.
Our CEO Liz Syms has written a chapter in the 'BTL Property Tax Handbook' for Accountants, published by Bloomsbury Publishing.
Her chapter explains all the salient points about BTL mortgages to assist accountants and also mortgage advisers when considering BTL property and the tax implications for their clients. 
Connect's Appointed Representatives have access to +170 lenders and a large array of support services and tools dedicated to the needs of the specialist adviser. More.
If you are a Directly Authorised Adviser or obtain your permission to trade through another Network, you can still tap into Connect's specialist knowledge, lender relationships and exclusive products by using us to package your client's applications for you. More.​
If you do not have the required permissions, expertise or time, you can instead use Connect's referral service. We will take the responsibility of giving the client advice on the most appropriate solution for their needs while keeping you informed of the progress. More.​