Network panel lenders
In the past, we've shared numerous articles celebrating the expansion of our lender panel on various occasions, such as when Connect Network Mortgage Packager introduced new lenders. Our excitement was evident in posts like "Connect Network Mortgage Packager | Exciting News: Our Packaging Lender Panel Is Growing | 2019."
Further, we highlighted the joyous development of Connect's lender panel growth in the second charge sector with our exclusive post titled "Second Charge | Exclusive: Jubilant Connect Adds More Lenders To The Panel | 2019."
Additionally, we were thrilled to announce the exclusive inclusion of UTB in Connect Network's exuberant panel of lenders, as captured in our post "Panel Lender | Exclusive: Connect Network Adds UTB To Its Jubilant Panel | 2019"
Rest assured, our commitment to providing you with the latest updates on our expanding network remains unwavering, and we have no plans to cease this exciting growth journey. Stay tuned for more exhilarating developments!
Network Panel Lenders | Another specialist lender added to the panel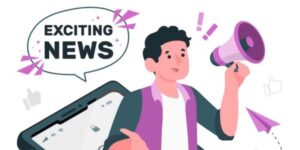 Norton Home Loans, a specialist mortgage lender, has joined the Connect For Intermediaries network panel lenders to broaden its reach in distributing a diverse range of mortgage products. This collaboration marks a significant step forward in Norton Home Loans' efforts to enhance its market presence and offer a wider audience an extended array of specialised mortgage solutions.
The synergy between Norton Home Loans and Connect For Intermediaries exemplifies a commitment to providing unparalleled mortgage options tailored to clients' unique needs.
This strategic alliance underscores Norton Home Loans' dedication to staying at the forefront of the mortgage industry, constantly evolving to meet the market's ever-changing demands. Collaborating with Connect For Intermediaries expands distribution channels and signifies a shared vision for innovation and customer-centric services.
As they join forces, Norton Home Loans and Connect For Intermediaries are poised to set new benchmarks in the mortgage sector, fostering an environment where clients can access specialised solutions with unparalleled convenience and efficiency. This partnership reflects a commitment to excellence, innovation, and a customer-first approach, positioning both entities as leaders in the ever-evolving landscape of mortgage services.
Network Panel Lenders | About Norton
Norton, which has been in business for around a four-decade presence in the industry, provides a diverse array of specialised first and second-charge mortgages. These financial solutions cater specifically to individuals who might have faced rejection from other lenders due to factors such as adverse credit or the need for loans related to non-traditional construction properties.
Moreover, Norton extends its services to the Right to Buy program, adopting a distinctive approach by anchoring its lending decisions on the council valuation rather than the purchase price. This unique strategy sets Norton apart in the lending landscape, ensuring flexibility and tailored solutions for a broader spectrum of clients. With a commitment to inclusivity and innovative lending practices, Norton is a reliable choice for those seeking financial solutions beyond the conventional offerings.
Network Panel Lenders | Products a perfect fit
Paul Stringer, managing director at Norton Home Loans, said: "We are very excited to be added to the Connect panel of lenders. Our products are a perfect fit for Connect's large specialist lending panel, and including our unique lending plans for those hard-to-place cases is a big win for Norton, Connect and their brokers and intermediaries."
Liz Syms (pictured), CEO at Connect for Intermediaries, said: "There is little doubt that the number of mortgage customers requiring a specialist solution is only going to increase in the next year, which is why it's so important for brokers to have access to a comprehensive panel of specialist lenders.
"Norton Home Loans is a great addition to our panel and will provide new opportunities for brokers to meet the changing needs of their clients."
At the end of July, Mortgage Solutions reported that Norton had also entered a partnership with The Money Group.
We've come to the end of our article on "Network Panel Lenders."  Until next time, stay Connect!