MFS announced rollout of BTL pilot
We welcomed MFS to our panel in our previous article, "Mortgage AR Network | Great News: Connect Mortgage Network adds MFS To Panel | 2021 today, it's about
MFS Announced Rollout of BTL Pilot.
MFS, a pioneering leader in the financial services sector, has recently made a significant announcement regarding the launch of its BTL pilot program. This strategic move marks a pivotal moment in the company's commitment to announce itself in the buy-to-let arena. Financial advisers specialising in property investments keenly observe this development, recognising the potential impact on their client's investment strategies.
In line with its commitment to innovation and customer-centric solutions, MFS aims to revolutionise the buy-to-let (BTL) landscape by introducing its pilot program. The BTL initiative is designed to cater to the evolving needs of property investors and landlords, offering them a streamlined and efficient lending process.
MFS envisions this pilot program as a testing ground for cutting-edge financial tools and technologies, seeking to redefine industry standards and enhance the overall experience for clients engaged in property investments.
Financial advisers specialising in buy-to-let portfolios are particularly intrigued by MFS's initiative, anticipating that the pilot program will introduce novel solutions to address the unique challenges property investors face.
By combining its expertise in financial services with a forward-thinking approach, MFS aspires to create a robust platform that not only simplifies the borrowing process but also empowers clients with valuable insights into market trends, helping them make informed decisions.
The company's foray into the buy-to-let sector reflects its adaptability and commitment to staying at the forefront of financial innovation, ultimately positioning MFS as a trailblazer in the dynamic landscape of specialised lending. Financial advisers, recognising the significance of this move, are eager to leverage the potential benefits for their clients navigating the buy-to-let market and welcome "MFS announced Rollout of BTL Pilot!"
MFS announced rollout of BTL pilot | What can we expect? 
Building on its 15 years of experience as a specialist lender working with property investors and brokers, Market Financial Solutions has announced that it is to enter the buy-to-let mortgage space following the soft launch of its new BTL proposition.
According to MFS, the new products are being tested through several brokers ahead of a wider launch in 2022.
The new BTL business is headed up by Mike Cook, who recently joined the company and has over 20 years of experience in mortgage lending. Most recently, Mike helped create and launch Vida Homeloans, having previously held senior positions at Bank of Ireland, ING Direct, Lehman, and Kensington.
MFS's BTL mortgages suit clients in complex situations and corporate or overseas structures, including offshore companies, trusts and foreign nationals. MFS will also lend for various strong-yielding property types, such as very large HMOs or multi-unit blocks through to holiday lets.
The London-based lender offers a super flexible interest cover ratio (ICR) of 80%, which can then be combined with rolled-up and deferred monthly payments, interest of up to 1%, and top-slicing. This will help achieve the right loan size, even on prime London properties, while avoiding failed transactions, delays and lost fees.
With two- and three-year terms and a bespoke approach, the loans provide optionality and breathing space between bridge exits, initial purchases, and future long-term financing. Fixed rates start from 4.99%, with product fees from 1.75% and paying 1% broker commission.
17 broker firms are taking part in the initial pilot in Q4 2021. MFS will add more broker firms as the pilot progresses before fully launching its BTL mortgage range in 2022.
Paresh Raja, (pictured) CEO of MFS, said: "This is a hugely exciting moment for MFS. Building on our 15-year experience as a specialist lender, primarily in the bridging space, we're now bringing the speed and flexibility that we're so well known for into the BTL space. We look forward to working closely with several brokers during this initial pilot before bringing the BTL mortgage offering to the market next year."
Mike Cook, Chief Mortgage Officer at MFS, added: "The transition into the BTL mortgage space is a natural fit for MFS – it understands the BTL market inside out and will apply its experience in underwriting bespoke loans to help brokers deliver for their more complex clients. I look forward to driving this pilot forward and am confident that it will prove hugely successful in the coming months."
MFS Announced Rollout of BTL Pilot | Connect mortgage network part
Within the domain of mortgage networks, Connect plays a central role in driving the progression of mortgage expertise throughout its network, with a particular emphasis on buy-to-let portfolios. Our dedication goes well beyond traditional mortgage offerings as we actively champion and facilitate the integration of specialised lending solutions.
In line with our commitment to staying at the forefront of industry advancements, we are thrilled to share that specialised lender MFS announced the rollout of the BTL Pilot within our network. This strategic move aligns with our mission to enhance the depth of financial advising. It underscores the significance of comprehensive product knowledge and awareness of eligibility criteria, especially in the context of the MFS Announced Rollout of BTL Pilot.
These unique financial products not only prompt our advisors to initiate meaningful conversations with their clients about the potential of entering the realm of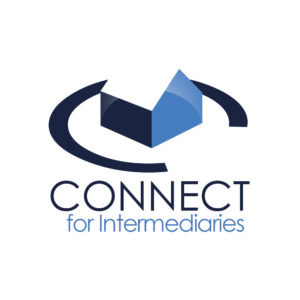 financial advising but also underscore the significance of comprehensive product knowledge and awareness of eligibility criteria. This is achieved through our lender digital learning program, where participation earns professionals Continuous Professional Development (CDP) credits.
Together, these initiatives significantly contribute to providing top-tier advice and services to the client base of our advisors, further strengthened by the "Specialised lender MFS Announced rollout of BTL Pilot".
Credits: Warren Lewis
We've come to the end of our publication on "MFS Announced Rollout of BTL Pilot." Until next time, stay Connect!