Mortgage AR network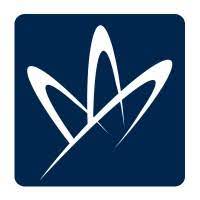 Connect Mortgage Network has recently expanded its network by incorporating Market Financial Solutions into its panel. Through this collaboration, clients of Connect Mortgages will gain entry to a diverse array of bridging products and services the lender offers.
This strategic alliance broadens the scope of Connect Mortgage Network's offerings and opens up new opportunities for international investors. The partnership ensures that bridging loans, known for their swift deployment, are now accessible to a wider clientele, facilitating quicker and more efficient financial solutions.
The lender emphasises that this declaration forms a crucial component of its extended plan to enhance the accessibility of its financial products for a broader spectrum of brokers and professional clientele. In pursuit of a sustained strategy, the lender aims to expand its reach to facilitate increased access for brokers and professionals to avail themselves of its diverse range of financial offerings.
Mortgage AR network | MFS Quotes
Richard D'Souza, a senior underwriter at Market Financial Solutions, said: "Since the 2019 General Election, we've noticed a huge uptake in interest for UK real estate, particularly from international investors.
"We're very excited to be working with Connect Mortgage Network and look forward to working with their clients over the coming months."
Liz Syms, chief executive for Connect Mortgage Network, said: "To provide our clients with the best financial options relevant to their circumstances, we aim to partner with the UK's leading lenders.
"I am pleased to welcome MFS to our panel as one of over 130 lenders we currently work with." Mortgage AR Network
We've come to the end of our company news on "Mortgage AR Network | Great News: Connect Mortgage Network adds MFS To Panel | 2021."  Until next time, stay Connect!