Industry Insight Episode 8
In the event you missed our previous episodes, please see our catch-up episodes below:
Industry Insight Episode 8, we are discussing the topic "Another Year of the Staycation Summer? "
It seems like yesterday we were discussing last year's burgeoning holiday lets market, and now we're experiencing the same trends for 2021. Deterred by the thought of quarantine hotels, country restrictions and the likelihood of catching the coronavirus, Brits are again preparing for a summer of staycations.
Industry Insight Episode 8 | Increase in the UK Holiday Lets market
At Harpenden, we've once again noticed a surge in holiday lets inquiries driven by the high demand for UK holiday accommodation. According to Hoseasons, peak summer holiday bookings for 2021 have been up 67%, with a 50% increase experienced by cottages.com. Despite government caution about prematurely planning a summer escape before lockdown restrictions are permanently lifted, holiday-makers are booking in droves, determined not to be left behind. Such a trend has naturally led to an increase in those viewing holiday lets as a lucrative source of income.
A survey by Park Leisure in Property Wire also revealed that "more than three-quarters of Brits (77%) aspire to own a holiday home in the UK", showing that in addition to the extra income possibilities, many prospective buyers are also keen to have access to a secondary dwelling for themselves. This is a particular priority for those locked down in larger cities such as London, Manchester or Birmingham, to whom additional space is an increasing concern. Even post-pandemic, it would appear the desire for more indoor space and access to the great outdoors will continue as buyers reassess their core needs for a property. Industry Insight Episode 8
Industry Insight Episode 8 | Reduced availability for summer 2021
Many people notice the high demand for holiday accommodation over the summer. We spoke to Huw Williams, a father of two and a keen traveller from London. To avoid the risk and potential disappointment of booking an overseas vacation which could fall through, he began searching for a family holiday within the UK at the turn of the year, but even that proved challenging. "We thought we'd be ahead of the game by searching in January – a full 8 months before we intended to travel – but quickly found that many places were already booked.
According to the booking platforms we were using, some of our preferred destinations were already at 90% capacity. It's particularly difficult when you're searching for accommodation suitable for a family. We ideally need a decent-sized house or apartment where we can self-cater, and we couldn't believe how few options were left." Industry Insight Episode 8
With holiday lets in desirable locations already snapped up, those marketing their rental accommodation over the next few months look to make significant gains. Dan Collins, an entrepreneur from Hertfordshire, has jumped at the opportunity presented by staycation interest. This is what he told us. "Having seen the success of my Airbnb barn conversion over the last year, I've been keen to develop my Holiday Let portfolio. I've just returned from finishing my latest acquisition, a four-bedroom property in the North Norfolk coastal town of Holt.
Once the purchasing process had been completed, it took just 3 weeks to refurbish the interior and prepare it for holiday let business. Photos have now been taken, and I will start promoting it online. We're expecting 100% booking rates over the Summer months as the staycation business continues to boom. I'm already looking at my next Holiday Let property and how best to finance the purchase. I can only see that this type of property acquisition will grow in popularity. It's a strong business option for owners." Industry Insight Episode 8
Industry Insight Episode 8 | A specialist lenders' approach
We recommend that any 'would be' holiday let owners consider a specialist lender to finance their purchase, a lender expert in and best suited to dealing with the unique aspects of buying a holiday let. In our experience, holidays let customers purchase multiple forms of income from various financial sources. Mortgage applications assessed by a mainstream retail lender can't always accommodate customers with a complex income.
Applications assessed on mass by an algorithm, a popular assessment tool used in isolation by many larger lenders, can be rejected at the first step for those customers with a non-standard financial profile. At Harpenden, we, and some other specialist lenders, manually underwrite every mortgage application, helping us to take a considered view, assess the risk in more detail and look at the wider picture. We want to say 'yes' – with in-depth scrutiny from manual underwriting, a complex holiday let mortgage application can often proceed. Industry Insight Episode 8
Our experience in this sector and the refined criteria developed as a result provide additional safeguards benefitting all those involved in the purchasing process – lender, broker and customer. We use rental income projections when considering applications and taking a holistic view of a client's financial circumstances.
As part of our criteria, we also ensure that customers have surplus income and funds available to afford the mortgage and running costs for up to 3 months should the property unexpectedly be without guests for a short space of time. Covering any periods when the property isn't rented provides an additional safeguard for the loan's sustainability and benefits all parties.
Specialist lenders will vary in their income requirements. Harpenden requires a minimum income of £30k alongside the additional financial requirements mentioned in the summary above.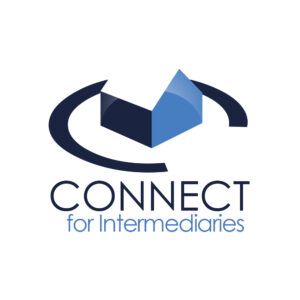 If you think your client has a strong application for a holiday, let property and is looking to capitalise on the increasing opportunities relating to this sector, a specialist lender like ourselves will be delighted to discuss the options further. Industry Insight Episode 8
Credit – Jean Errington, Business Development Manager, Harpenden Building Society | Industry Insight Episode 8. Until next time, stay Connected!