L and G Mortgage Club
When it comes to the home-buying process, numerous factors demand consideration, which vary depending on the buyer's priorities. Factors like location, size, the number of bedrooms, garden dimensions, and the property's age all come into play. Many opt for the purchase of a new build home, a choice that is perfectly justified.
Purchasing a newly constructed home boasts several merits. Buyers can move in with the peace of mind that minimal to no renovations are required, and they have the freedom to customize the house to their liking. Moreover, the added assurance of a warranty to cover unforeseen issues provides an extra layer of security. The buying process itself tends to be notably smoother since it eliminates the complexities associated with a property chain. Yet, an aspect that consumers don't always take into account is the substantial annual energy savings that new builds can offer.
Modern new build properties prioritise energy efficiency in response to the requirement for properties to hold an Energy Performance Certificate (EPC) dating back to 2007. While most of these properties presently achieve a 'B' rating, future innovations are set to produce more 'A' rated homes from 2023 onwards.
This shift aligns with the UK government's commitment to reducing carbon emissions to zero by 2050, with the residential sector responsible for approximately 15% of the country's greenhouse gas emissions. Therefore, improvements in the ecological performance of our homes play a crucial role in meeting these ambitious targets.
The UK government has demonstrated its dedication to enhancing its carbon footprint through various initiatives. Although the short-lived Green Homes Grant saw limited success, other schemes aim to enhance residential properties' environmental performance. The Future Homes Standard, scheduled for full implementation in 2025, aims to elevate new homes to world-leading energy efficiency levels.
Builders and housing associations are already exploring ways to implement these improvements. However, the responsibility doesn't rest solely on the shoulders of house builders; the mortgage industry also has a role to play, with mortgages and green agenda being a vital instrument in this endeavour.
On the surface, green mortgages appear highly appealing to consumers, often featuring preferential rates or cashback incentives when purchasing homes with an EPC rating of 'C' or higher. Surprisingly, these mortgages have not yet gained the widespread traction they deserve, with only a limited number of lenders offering such financial products. The reasons behind this relative scarcity warrant examination.
Issues facing the surge for sustainability
As previously mentioned, the criteria for EPC ratings in the context of home purchases, sales, and rentals were only introduced in 2007. Consequently, a significant proportion of properties constructed before this date do not meet the prerequisites necessary to qualify for eco-friendly mortgages.
Furthermore, it is widely believed that there is a lack of awareness among consumers regarding the existence of such mortgage products, which could account for their limited adoption. Clearly, suppose older housing stock will be upgraded and made more environmentally sustainable. In that case, it is essential to educate consumers about the benefits of enhancing their EPC ratings, with green mortgages being just one such option.
Moreover, it raises the question of whether there is a genuine demand for such mortgages in the first place. While preferences vary among individuals, the desire for an energy-efficient home may not rank as high on a buyer's priority list, with factors like size, location, and other considerations taking precedence.
Beyond the realm of green mortgages, there are additional challenges within the housing industry related to constructing energy-efficient homes. It is well-documented that the demand for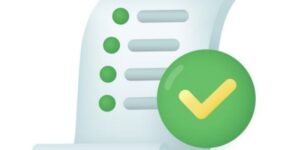 housing in the UK far exceeds the available supply. Nevertheless, housing associations encounter resource and capacity limitations nationwide, hindering their ability to construct homes at the desired pace.
To meet the increasing demand for eco-friendly residences, we may witness growth in the modern methods of construction (MMC) sector, which aims to enhance construction efficiency while managing site costs effectively.
There's also some concern in the surveying industry around the legitimacy of EPC certificates. A recent survey found that over 30% of valuers consider EPCs to be not accurate or reliable, which means that the foundation on which we are basing the energy performance of our houses may not stand up to scrutiny.
What can the mortgage industry do?
The mortgage industry has a massive role to play in helping to reduce residential properties' pollution and helping the UK become a zero-emissions country by 2050. First and foremost, we should be doing our best to educate and inform borrowers about green mortgages and the advantages they bring. Making those advantages more tangible and putting the savings that can be made in pounds and pence may see green mortgages become more popular in future.
Fundamentally, advisers have a role to play in making customers aware of the need to know their EPC rating and how best to improve it. Should the property already have an EPC rating, this can be found fairly simply via the Government website. If it doesn't, there are a number of accredited assessors on the market that can help customers gain an EPC certificate for their home. However, those who want to improve their EPC rating may need additional borrowing, and this is where advisers and the value of advice play a key role in helping find the most suitable borrowing for the consumer.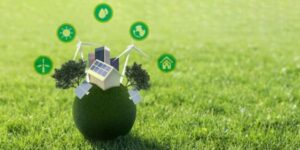 Secondly is the fact that a green mortgage may not be the best or most suitable mortgage for the borrower. Current products offer up to £500 cashback (depending on the EPC rating of the property being bought) – but is this enough? Perhaps we can offer more lucrative incentives to ensure that a green mortgage is indeed the best solution for the consumer.
Either way, the market should work harder to help make green mortgages a more mainstream option. Similarly, homeowners with an EPC rating of 'D' or below must be properly incentivised to improve their properties. Could this be provided through the products offered by lenders?
Lenders and brokers could also look to build their own green propositions, which make it easier and more appealing for consumers to choose a green mortgage, partnering with EPC certificate providers to help raise awareness and potentially improve the standards of EPCs in general, helping alleviate the concerns that currently exist.
The UK has a long way to go and has a lot of improvements to make across a number of industries to tackle climate change, and the mortgage and housing sectors are no exception. The market has an obligation to help drive better performance for houses, both new and old, while also providing the most suitable and affordable products for consumers.
Connect is also green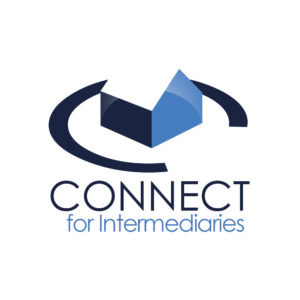 As a
mortgage network
, Connect is a driving force in promoting eco-conscious principles and sustainability within its network. Our dedication goes beyond conventional mortgage services; we actively champion and facilitate the incorporation of eco-friendly mortgages into the market.
These specialised financial products prompt our advisers to engage with their clients about the possibility of opting for green mortgages and, in certain instances, encourage them to make energy-efficient enhancements to their properties. These actions collectively result in reduced carbon emissions and a more sustainable future.
Connect
also collaborates with lenders and L and G Mortgage Club, who share our commitment to green initiatives, offering mortgage options that incentivise eco-friendly housing choices. By aligning the financial sector with the green agenda, Connect helps drive positive change in the real estate market, promoting energy-efficient homes and contributing to a more environmentally responsible mortgage landscape.