Financial advisers
Life is inherently uncertain, and offering expert financial guidance during a global pandemic presents unique challenges for financial advisers. In this evolving landscape, what are your clients' genuine expectations and desires?
In navigating the complexities of financial advising during a global pandemic, clients seek expertise, empathy, and reassurance from financial advisers. They are grappling with unprecedented economic shifts, job insecurities, and health concerns, making the need for a holistic and compassionate approach by financial advisers more critical than ever.
Beyond traditional financial guidance, clients seek personalised strategies that address their specific circumstances and anxieties with the help of financial advisers.
Clear communication becomes paramount, as clients value transparent discussions about risk, investment choices, and the overall financial outlook with financial advisers. In this dynamic landscape, your ability, as a financial adviser, to adapt and provide proactive solutions will build trust and demonstrate your commitment to supporting clients through these challenging times.
As financial advisers, being attuned to the emotional dimensions of your client's financial concerns and incorporating these insights into your recommendations will distinguish your services in an era defined by uncertainty. The role of Financial advisers is pivotal in providing the expertise and reassurance that clients seek during these challenging times.
Get back to basics
In a demanding setting, the initial strategic move for professionals, including financial advisers, involves stepping back and prioritising the flawless execution of fundamental tasks. This strategic approach mirrors the common practice in sports, particularly when a new coach, like a skilled financial advisers, assumes control of a struggling team.
However, it is equally applicable across various professions during periods of uncertainty; mastering the fundamentals makes success in more complex endeavours, such as those faced by financial advisers, attainable.
Therefore, adopting a proactive stance is crucial for financial advisers in client interactions, especially in comprehending their present situations and aspirations amid the evolving landscape influenced by the impact of COVID-19. Delve into understanding how your professional proficiency as a financial adviser can be harnessed to propel them towards their redefined goals.
Embracing this proactive and comprehensive approach will undoubtedly fortify your position as a financial advisers in navigating through the uncertainties of the current environment and positioning yourself as a reliable guide for your clients, solidifying the trust they place in financial advisers during challenging times.
Be confident, but be realistic
While the property market may currently show resilience, the financial landscape for many has undergone significant shifts in recent months. Your clients might harbour pessimism about their mortgage prospects. It's crucial to communicate that there are solutions for those who've experienced furlough, taken mortgage payment holidays, or encountered credit challenges during the pandemic.
However, it's equally important to set realistic expectations. In the current uncertain climate, lenders are adopting a more rigorous underwriting approach, potentially elongating the process beyond clients' anticipated timelines. Additionally, for those with smaller deposits, options are limited—Moneyfacts reports fewer than 80 deals at 90% and 95% LTV, a stark contrast to the nearly 1,200 available in the same period last September.
In such situations, seeking guidance from experienced financial advisers can be invaluable. Financial advisers specialise in navigating complex financial landscapes and can provide tailored advice to address your unique circumstances. Moreover, financial advisers possess insights into the latest market trends and lender requirements, enhancing your chances of securing a mortgage that aligns with your financial goals.
Over-communicate
You are probably already experiencing the frustrations of mortgage applications taking longer to progress – and so are your clients. There are ways in which we can all help the process. At Pepper Money, for example, they have introduced a call to brokers within 48 hours of receiving an application to discuss the case. This approach helps them to work more collaboratively with brokers to reduce unnecessary delays.
They have found that communication is the key to easing frustrations, and this is an approach you may want to consider with your clients. Over-communication is better than under-communication, so check in with them regularly, even if it is just an email saying there has been no progress. This will still reassure your clients that you are on top of the situation.
Make the most of technology, but be human.
Technology is important, particularly in the current environment, and tech like video conferencing and messaging apps has helped everybody feel more connected throughout the lockdown. It has also helped people to work more efficiently, and as a broker, you have access to a great range of tools that can help you in your role.
At Pepper Money, we've recently launched several new features on our website, such as a Product Finder tool and Knowledge Centre, which make it easier for brokers to source and place their specialist cases.
But we also know that people seek the advice of a broker precisely because they want to interact with a human. One broker recently wrote an article in the trade press: "Customers want to deal with an adviser with access to great technology who has the sensitivity to manage their feelings and the knowledge to resolve the eclectic mix of challenges which typically arise during the home buying process."
So, please make the most of technology, but use it to enhance a human connection with your clients rather than replace it.
View the webinar:
Where does Connect fit in?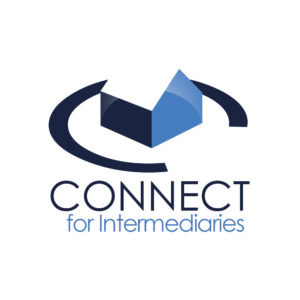 Within the domain of mortgage networks, Connect plays a pivotal role in propelling the evolution of mortgage expertise throughout its network, with a particular focus on financial advising. Our dedication goes beyond the conventional spectrum of mortgage offerings; we actively advocate for and facilitate the integration of specialised lending solutions.
These unique financial products not only prompt our advisors, who are expert financial advisers, to initiate discussions with their clients about the possibilities within the financial advising landscape but also underscore the significance of possessing in-depth product knowledge and an awareness of eligibility criteria.
This is achieved through our lender digital learning program, where active participation enhances expertise and earns Continuous Professional Development (CPD) credits.
In synergy, these initiatives provide top-tier advice and services to their client base by educating our financial advisers, ensuring a comprehensive and well-informed approach to this changing landscape.
Credit: Caroline Mirakian, Head of National Accounts at Pepper Money