These events are arranged by Connect and it's associates and aimed at Mortgage Intermediaries.
"Lunch 'n learn" session – Helping Hand for businesses with Royal London
21 July, 2021 @ 9:00 am

-

6:00 pm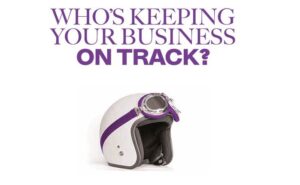 Lunch & learn session – Join Royal London to hear how their 'Helping Hand' service is available for business as well as personal protection clients.
Royal London's former brand 'Bright Grey' created the first 'added value' proposition back in 2003 when it joined forces with nurse adviser service RedArc Assured Ltd. Since then 'added-value', in some form or other, has become a mainstay of protection provider propositions.
In this session, Shelley Read, Senior Intermediary Development and Technical Manager (Protection) of Royal London, will talk about how value-added services can extend to business protection clients too.
Shelley says: The serious illness or death of a key member of staff in a company can have practical and emotional consequences. A financial pay out may be enough to keep a business on an even keel but losing key skills can mean uncertainty for customers and shareholders. Sales could fall, loans could be called in and shareholders may even decide to sell their stake in the business.
That's why Royal London give all business-owner policy holders access to Helping Hand, which will not only give tailored and personal support for them, their partner/spouse and their children, it will also give access to support for their business with independent legal advice, dedicated nurse support and access to recruitment specialists.
Helping Hand takes care of people so your client can take care of business.
This is session 4 in our 'added-value' month and it will bring you the perspective of the provider who invented added-value.
Protection 'lunch & learn' – You bring your sandwiches; we'll bring the lesson!
Please register at: https://attendee.gototraining.com/7v9g9/catalog/5132964896683706112
After registering you'll receive a confirmation email containing information about joining the training session.
Love Lunch & Learn? Sign up for Q3 sessions here.