Equity release over 55
Liz Syms, CEO of Connect, highlights the remarkable expansion of the equity release market in recent years, with a staggering 81% increase in customers during the first half of this year compared to 2016. This growth is mirrored by a significant surge in the number of available equity release products, skyrocketing from 58 to 139 today.
Breaking through the £3 billion lending mark in 2017, the equity release industry continues to thrive, as evidenced by homeowners unlocking £971 million from their properties in the second quarter of this year alone. This trend suggests that the equity release market is on the precipice of becoming a formidable £4 billion industry.
The Equity Release Council's Autumn 2018 Market Report identifies the complex needs of homeowners aged 55 and over as a key driver behind this recent surge. These individuals increasingly turn to the wealth tied up in their properties to alleviate financial pressures exacerbated by meagre returns on savings and inadequate pension income.
As the demand for equity release over 55 solutions continues to grow, it is clear that homeowners recognise the potential of leveraging their property assets to address the challenges posed by economic uncertainties and financial constraints in their retirement years. This transformative shift underscores the evolving financial planning landscape for the ageing demographic, marking a pivotal moment in the evolution of the equity release over 55 market.
Supporting social changes
The report from the Equity Release Council underscores the impact of societal changes on the recent surge in equity release lending. A significant factor contributing to this trend is the increasing support parents provide to younger generations and the escalating expenses associated with later-life care.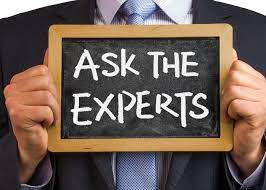 Beyond concerns about financing their offspring's entry into the housing market, individuals aged 55 and above are grappling with the continuously rising care costs for themselves and their ageing parents.
Furthermore, the upswing in equity release over 55 can be attributed to the maturation of a substantial number of interest-only mortgages this year. Approximately 1.6 million individuals nearing retirement face the conclusion of interest-only mortgages, and a considerable portion of them lack the financial capacity to repay the principal amount.
Equity release over 55 is emerging as a viable solution to address these financial challenges, allowing individuals to navigate the evolving landscape of intergenerational financial support and changing mortgage dynamics. As these societal shifts continue, the role of equity release over 55 in financial planning is likely to grow even more pronounced.
New entrants radicalised market
Emerging players are revolutionizing the market landscape, particularly with innovative products tailored to address the financial challenges faced by retirees coping with interest-only loan capital payments.
These flexible lending options empower borrowers, particularly pensioners, granting them the autonomy to navigate and manage their retirement amid changing circumstances. The evolution of the market is evident, and this trend is poised to persist, with a surge in lenders diversifying their product offerings to meet the growing demand for increased flexibility in the financial landscape.
In recent years, the influx of new entrants has transformed the realm of equity release of over 55 products and profoundly impacted the interest rates associated with these financial instruments. In just two years, the average rate on equity release products has decreased from 5.96% to 5.22%, and this downward trajectory continues, with a notable fifth of all products boasting rates under 5%.
This shift enhances the appeal of equity release products. It underscores the dynamic nature of the market, where increased competition and consumer demand drive continuous innovation and improvement in financial offerings. As the market continues to evolve, we anticipate a further expansion of product diversity and a continued downward trend in interest rates, ultimately benefiting retirees seeking financial solutions tailored to their unique needs.
Property-rich, cash poor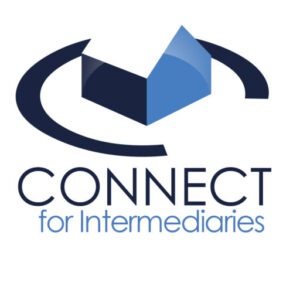 A decade or so ago, equity release over 55 occupied a relatively obscure corner of financial products. However, it has emerged as one of the fastest-growing offerings in the lending market in recent years.
As societal dynamics evolve and the age of 55 is no longer synonymous with retirement, equity release over 55 presents a substantial opportunity to contribute tangible value to the mortgage sector, the broader economy, and society.
In a scenario where numerous senior individuals find themselves in a predicament of being 'property rich, cash poor,' the limited access options often lead them to consider unlocking the latent capital within their homes.
It is imperative for brokers to proactively include equity release mortgages in their purview, given that these financial instruments can potentially address some of the most significant financial challenges confronting clients today. Additionally, as the retirement and financial planning landscape transforms, staying abreast of such evolving solutions is crucial for comprehensive client support.