Buy-to-let watch episode 7
In our previous Buy-to-Let Watch series, entitled "Buy-to-Let Watch Episode 6 | Why Investor Strategy is Important," we aim to provide our readers with additional insights to contemplate, focusing on today's title Buy-to-Let Watch Episode 7 | Bridge-to-let Fills The Gap".
In 2025, leasing a property to a new tenant will be restricted unless the energy performance certificate (EPC) rating is C or higher. Subsequently, in 2028, this requirement will extend to existing tenancies.
Taking proactive measures to address this concern can prove advantageous for landlords. Enhancing a property's EPC rating not only aligns with impending regulations but also has the potential to elevate property value and appeal to tenants seeking reduced energy expenses.
A growing number of lenders presently offer incentives to borrowers who upgrade their properties to meet the mandated EPC standards. Conversely, there is a discernible shift among lenders who are reluctant to extend loans for properties falling short of the requisite EPC rating. If this trend persists, it may result in a depreciation of property values, emphasising the urgency for landlords to act promptly in meeting these evolving energy efficiency standards.
Buy-to-let watch episode 7 | Some lenders are declining loans for low-EPC properties
Property investors can seize lucrative opportunities by acquiring homes at affordable prices and undertaking the necessary renovations to elevate the Energy Performance Certificate (EPC) rating. However, securing traditional Buy-to-Let (BTL) lending might not be immediately feasible if the property isn't deemed mortgageable. In such cases, refurbishment bridging loans emerge as a suitable alternative, catering to EPC improvements and various renovation projects.
Bridge finance empowers investors to purchase a property, renovate, and subsequently transition to a long-term BTL mortgage through remortgaging. Nevertheless, this approach comes with its own set of challenges. A larger upfront deposit is typically required, along with the necessary cash to fund the renovation work.
Several BTL lenders impose restrictions on remortgaging within the first six months of the initial purchase. This means investors may find themselves stuck with higher bridging costs for longer than necessary. Complications may also arise when the renovation extends beyond the planned timeline or if the property's valuation post-renovation falls short of expectations.
As such, careful consideration and strategic planning are crucial for investors looking to navigate these challenges and maximise their returns in the dynamic property market.
Buy-to-let watch episode 7 | 
W
hat would be really good to see is a return of some of the past products like retention BTL
The property financing landscape is evolving, and a positive shift is witnessed with the introduction of more lenders offering innovative 'bridge-to-let' products. These specialised refurbishment finance solutions aim to tackle various challenges property investors face, providing flexibility and strategic advantages.
Buy-to-let watch episode 7 | Expanded Offerings by Octane: Octane, traditionally known as a bridge-only lender, has expanded its portfolio to include a buy-to-let (BTL) mortgage spanning up to five years. This novel approach seamlessly combines the benefits of bridge financing, offering up to 75% of the purchase price on day one with a pre-agreed BTL term loan. This dual-product strategy ensures readiness for immediate action upon completing the property renovations.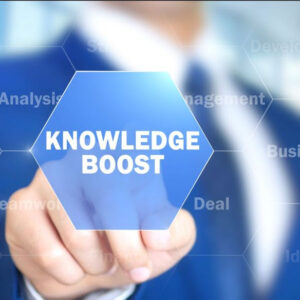 Notably, streamlining the process, Octane facilitates using the same valuer and solicitor for bridge and BTL products. While the BTL term extends to a maximum of five years, Octane caters to various niches, including lending to expatriates.
Buy-to-let watch episode 7 | Precise's Innovative Refurbishment BTL: Another noteworthy player in the 'bridge-to-let' arena is Precise, which introduces a popular refurbishment BTL product. One standout feature is the elimination of uncertainties surrounding post-work property valuation.
Precise employs a proactive approach by conducting two valuations on day one. The post-work value is determined based on the proposed work schedule, subject only to a swift re-inspection upon project completion. Adding to the expediency, Precise issues two mortgage offers on the same day, streamlining the financing process for property investors.
Buy-to-let watch episode 7 | Conclusion:  The emergence of these innovative 'bridge-to-let' financing options signifies a positive trend in the real estate investment landscape. Octane and Precise, among other lenders, are reshaping the market by offering strategic solutions that address investors' challenges. With streamlined processes and expanded niches, these products contribute to the overall growth and diversification of financing options for property investors.
Buy-to-let watch episode 7 | Many lenders now have incentives for borrowers who bring their properties up to the required EPC standard
As long as the work is completed within six months, the investor can complete the BTL offer as soon as they are ready, giving them a guaranteed bridge exit route.
A few other lenders offer this type of product, as per the table below. It is worth noting which BTL lenders are open to allowing a remortgage to them after works have been completed without applying the six-month rule, providing solutions for, say, cash buyers.
This is a snapshot of some of the products available as of 21/03/22 
Bridge-to-let products available at 21/03/22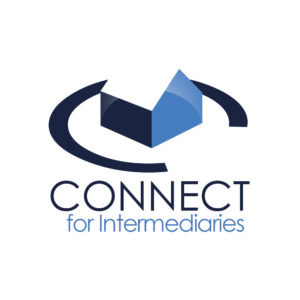 What would be really good to see is a return of some of the past products like retention BTL. Rather than using bridge finance, a term BTL was offered on day one with a 'retention' for the difference in value due to the work needed. The retention was released as soon as the work was done and evidenced.
I understand that some lenders already have planning more options like this, which is great as clearly, we will need as much innovation as possible as the new EPC rules get closer.