Buy-to-let watch episode 4
Previously, on Buy-to-let watch, we brought you an episode entitled: The Innovation Game Uncovered. Today, we are excited to bring you Buy-to-Let Watch Episode 4 | Exciting Improvements in Buy-to-Let.
The buy-to-let market has recently witnessed significant activity, marked by numerous lenders revamping their product portfolios and introducing novel lines. This dynamism surge underscores lenders' commitment to fostering innovation within the buy-to-let (BTL) sector.
Foundation, for instance, made a noteworthy entrance by introducing a landlord special that includes complimentary valuations and application fees for portfolio landlords seeking to remortgage. Simultaneously, Fleet has elevated its Loan-to-Value ratios (LTVs) to 80 per cent across its diverse range of products.
Adding to the positive momentum is the incorporation of 'Permitted Development Rights' into Precise's Refurbishment Bridge Product. This enhancement empowers property owners to undertake minor extensions and conversions without the need for formal planning permission. This expanded feature enables property investors to leverage Precise's product for an even broader array of deals, offering the distinct advantage of guaranteed refinance at a predetermined amount upon completing the undertaken works.
Recognising the prolonged processing times for BTL applications, especially for portfolio landlords, lenders are actively seeking innovative solutions. West One, a traditional bridge and second charge lender, has ventured into the buy-to-let term product arena. For remortgages, it introduces an in-house fast-track legal process, ensuring swift completion of the mortgage shortly after the offer stage.
UTB follows suit with a similar approach for its residential term products. Additionally, it has rolled out a compelling feature—a free desktop valuation for its BTL bridge products, catering to property values up to £1 million with an LTV of up to 55 per cent. These initiatives streamline processes and present substantial benefits for investors and advisers, aligning with the industry's demand for efficiency and responsiveness.
Buy-to-let watch episode 4 | Streamlining processes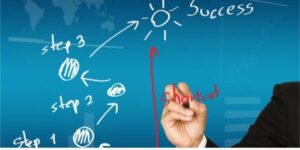 Vida is actively working towards enhancing efficiency and expediting timelines by refining its processes. The company has introduced a dedicated team of lending assessors and underwriters for selected partners to facilitate this. A single underwriter oversees all applications for portfolio clients who submit multiple requests.
In the realm of property financing, Funding Circle presents an alternative for landlords seeking expedited funding for property refurbishments. The unique aspect of their offering lies in unsecured business loans, eliminating the need for property valuation and legal procedures.
Instead, Funding Circle secures a personal guarantee from the landlord, determining the loan size based on the turnover and profits of the property business. With the capacity to lend up to £150,000, this streamlined process allows landlords to swiftly access funds for refurbishing and expanding their property portfolios, with approvals and disbursements occurring within just one to two weeks.
Buy-to-let watch episode 4 | Faster offers
In the realm of expediting processes, a notable lack of innovation demands attention. In the residential sector, pioneers like Digital Mortgages from Atom have harnessed technology to conduct thorough digital assessments of applications. This has resulted in instances where applications swiftly transition from submission to approval in a matter of minutes.
Rumours abound that the same digital prowess is being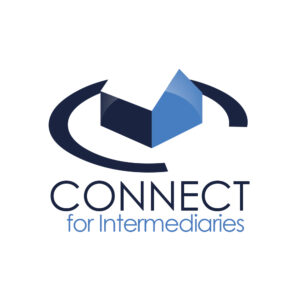 channelled into developing a comparable process for the bank's commercial mortgage arm, potentially reshaping the landscape.
Another intriguing advancement involves advisers conducting digital valuations within the confines of customers' homes. Leveraging Smart Software by Legal & General, this initiative provides instantaneous property valuations, eradicating uncertainties surrounding property values from the outset. This expedites the lender research process and adds a layer of certainty to property-related decisions.
Currently adopted by three major lenders for their in-house valuations, the logical progression is to empower advisers to undertake this process earlier, further streamlining the overall workflow.
A notable trend among lenders and service providers is the adoption of API technology to assist advisers in submitting applications seamlessly through their customer relationship management (CRM) systems. Leading CRM systems such as OMS are equipped to compile fact-finding data and portfolio details.
This information can be seamlessly transmitted to the lender's system with a simple click, eliminating the need for redundant data entry. This minimises the potential for errors and mitigates the delays commonly associated with manual data entry processes. The integration of API technology marks a significant leap toward a more efficient and error-free mortgage application process.  We've come to the end of our Buy-to-let watch episode 4 | Faster offers