Broker tools and product guides
Connect for Intermediaries recently introduced various specialised resources, such as broker tools and product Guides tailored for brokers. The newly revamped website of this networking and packaging service features an extensive collection of over 160 lender product guides. Additionally, it incorporates a suite of calculators, including a repayment calculator, a stamp duty calculator, and a rental calculator.
With the rental calculator, advisers can efficiently assess the mortgage size attainable with a specified rental amount. Brokers also have the flexibility to choose the interest rate and stress margin, enabling them to make insightful comparisons in borrowing calculations, especially when dealing with limited companies or individuals.
This innovative platform goes beyond calculators; it is a repository for exclusive offerings accessible to network members or directly authorised advisers through Connect's packaging or referral options. Including these tools and guides enhances the overall support and functionality available to brokers within the Connect for Intermediaries network.
The purpose of the broker tools and product guides
In mortgage networks, we must possess broker tools and product guides that serve as indispensable resources for nurturing our broker network within the ever-changing mortgage market landscape.
Staying abreast of the dynamic mortgage industry requires continuous evolution and adaptation, and our commitment to providing cutting-edge tools and comprehensive guides underscores our dedication to empowering brokers in navigating the complexities of this dynamic field.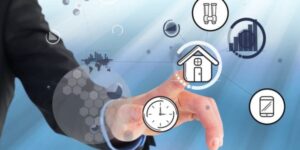 Our innovative Broker Tools are meticulously designed to equip brokers with the latest insights, trends, and analytical capabilities, ensuring they are well-prepared to thrive in the evolving mortgage market.
Additionally, our Product Guides serve as comprehensive roadmaps, offering detailed information on a myriad of mortgage products, thus enabling brokers to make informed decisions and provide optimal solutions to their clients.
In this era of constant flux within the mortgage industry, our unwavering commitment to supporting the growth and success of our broker network remains steadfast. Through continuous enhancements to our tools and guides, we strive to foster a community of brokers who are not only adept at navigating change but are also poised to excel in an ever-evolving mortgage landscape.
Broker tools and product guides | Liz Syms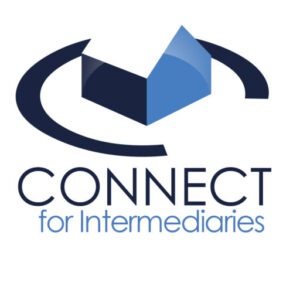 Connect for Intermediaries chief executive officer Liz Syms said: "We spent some months finding out what tools a broker would find most helpful when doing their job, particularly when placing more complex or specialist mortgage cases.
"All of these we have included on our website as a free range of tools and information. Brokers can, of course, still phone our specialist help desk if they need additional help.
"We believe that Connect for Intermediaries now provides everything a broker needs to place every mortgage quickly and easily, maximising the time they can spend with clients and enabling them to see more clients in a day than they could before."
We've come to the end of our discussion on "Broker Tools and Product Guides"