Broker Members
In a notable development, Connect for Intermediaries, a specialised network, is making strides into the residential market with ambitious plans to attract 80 new broker members and witness substantial growth in mortgage volumes in the coming year. The network has undertaken significant preparations for this targeted expansion, including doubling its office space and welcoming six new team members in the last two months. Despite this pivot toward the residential sector, Connect for Intermediaries emphasises its commitment to its core business, which revolves around buy-to-let services, commercial mortgages, and bridging finance.
As part of its growth strategy, the network aims to diversify its member base and extend its influence in the residential mortgage landscape. The increased office space and expanded team signify a proactive approach to meeting the demands of a broader market. Connect for Intermediaries is strategically positioned to capitalise on emerging opportunities while maintaining a stronghold in its established sectors.
This expansion into the residential market is expected to bring about a dynamic shift in the network's operations. Adding new broker members and amplifying mortgage volumes indicate a strategic response to evolving market trends. Connect for Intermediaries anticipates that this move will not only strengthen its market presence but also contribute significantly to the overall growth of its business.
As the network embraces this new chapter, it remains focused on sustaining excellence in buy-to-let services, commercial mortgages, and bridging finance. This balanced approach ensures that the expansion into the residential market complements and enhances the network's existing strengths. The journey ahead promises exciting possibilities for both Connect for Intermediaries and its prospective members in the ever-evolving landscape of mortgage intermediation.
Broker Members | Liz Syms
Connect for Intermediaries, led by CEO Liz Syms, is unveiling a new residential proposition to provide its broker members greater control over their cases. Syms emphasized the network's commitment to maintaining its key differentiator—the extensive specialist panel. The move comes in response to the demand from existing members who expressed interest in handling their residential cases independently.
The residential proposition empowers members to take charge of transactions like capital raising on main residences for buy-to-let property investments. Syms highlighted the network's flexibility in allowing members to manage such enquiries without relinquishing control. This strategic shift aims to cater to the evolving needs of broker members and enhance their business autonomy.
Connect for Intermediaries is set to present this innovative service at The Specialist Lending Event in Birmingham and London this week. Syms expressed anticipation about discussing the new offering with broker memebers, outlining the benefits it brings to the table.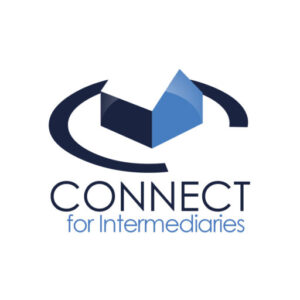 Historically, Connect for Intermediaries has not aggressively marketed itself, relying on reactive growth. However, with the introduction of the residential proposition, the network plans to adopt a more proactive approach to strengthen its market presence. Syms emphasized the importance of helping people understand the network's value, positioning it as a top choice when making critical decisions.
The network, renowned for its access to a panel of over 80 lenders, aims to be virtually whole of market for residential cases. Broker members, including appointed representatives, gain access to comprehensive support services such as a help desk, administration support, compliance assistance, and mortgage sourcing tools.
Syms noted that the specialist residential sector is a burgeoning mortgage market segment. The expansion of Connect for Intermediaries' network offering reflects a strategic response to the growing demand for both mainstream and specialist residential mortgage solutions. The network is poised to play a pivotal role in helping members better meet the diverse needs of their clients in this evolving landscape.