Vida Homeloans
Introducing the latest limited edition buy-to-let and residential mortgage products from Vida Homeloans.
Discover the Newest Range of Mortgage Products from Vida Homeloans, tailored for Buy-to-Let and Residential Customers
At Vida Homeloans, they are excited to announce our latest limited-edition mortgage products designed to meet the unique needs of both Buy-to-Let (BTL) and residential property buyers.   Their commitment to providing innovative and flexible solutions continues, making it easier than ever for our customers to achieve their homeownership and investment goals.
Explore the exclusive features and benefits of our new limited edition products and take advantage of tailored solutions that cater to your specific mortgage requirements. Vida Homeloans is here to help you secure your client's dream property, whether they are an experienced buy-to-let landlord or a first-time buyer.
With that said, Vida Homeloans are delighted to announce that they have introduced a new range of Buy to Let Limited Editions with a fixed fee of £1,495.
Buy to Let Limited Editions
Available on Standard and HMO/MUB range
Fixed fee of £1,495 which can be added to the loan
SPVs accepted
Available for purchases or remortgages
Rates
Standard 2 year fix 75% @ 2.89%
Standard 5 year fix 75% @ 3.09%
HMO/MUB 2 year fix 75% @ 2.89%
HMO/MUB 5 year fix 75% @ 3.09%
(2 year ERC 4%,3%. 5 year ERC 5%,4%,3%,3%,3%)
In addition, they have also introduced new, Residential Limited Edition products at 85% LTV.
Residential Limited Editions
Available for properties in England, Wales and Scotland
Available on Vida 1, 2 and 3
Available for Home Movers, Remortgages or FTBs
Product fee £995, can be added to loan
£180 assessment fee payable upfront on application
Rates
Vida 1, 2 year fix 85% @ 3.77%
Vida 1, 5 year fix 85% @ 4.17%
Vida 2, 2 year fix 85% @ 4.57%
Vida 2, 5 year fix 85% @ 5.07%
Vida 3, 2 year fix 85% @ 5.07%
Vida 3, 5 year fix 85% @ 5.52%
(2 year ERC 4%,3%. 5 year ERC 5%,4%,3%,3%,3%)
Call their Telephone BDM Team now on 03300 246 246 to discuss your next case and see how they can help.
Submit a DIP here.
Our mortgage network proposition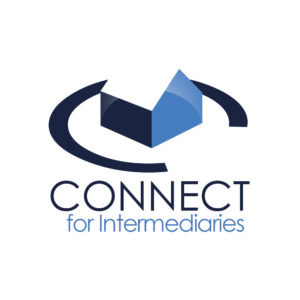 As a devoted mortgage network, our primary mission is to deliver unwavering assistance and support to our mortgage advisers, ensuring their achievement of business goals. Our commitment to excellence surpasses that of a typical service provider; we are your dedicated partner on the journey to help you find the perfect product for your clients.
Within our extensive network, you'll find a treasure trove of expert guidance, continuous development, avenues for growth, and a wealth of resources designed to empower you at every stage of the mortgage writing process.
Your success is our paramount objective, and we stand ready to provide you with access to a myriad of lenders, including esteemed options like Vida Homeloans, while equipping you with exceptional service and knowledge within the ever-evolving mortgage landscape.
Our unwavering commitment to your success, in tandem with our comprehensive support system, will serve as the foundation upon which you can build a thriving mortgage advisory business. We're not just a network; we're your unwavering ally in the pursuit of excellence and client satisfaction in the world of mortgages.