Specialist mortgage lender
Diversifying their offerings, Accord Mortgages, a leading specialist mortgage lender, is raising their maximum Loan-to-Value (LTV) for debt consolidation. This strategic move by the Specialist Mortgage Lender aims to provide more accessible and flexible solutions for homeowners looking to manage their debts while leveraging the equity in their properties.
This expansion of their LTV limit underscores Accord Mortgages' commitment as a Specialist Mortgage Lender to serving a broader range of borrowers, ensuring that individuals seeking debt consolidation loans can benefit from their specialised expertise and competitive rates.
By accommodating higher LTV ratios, they empower borrowers to access more substantial funds, effectively consolidating their existing debts and potentially securing improved financial stability.
Accord Mortgages' dedication to innovation and financial empowerment is evident through this enhanced offering by the Specialist Mortgage Lender, which stands to make debt consolidation more accessible and efficient for those seeking expert assistance.
With this development, Accord Mortgages reaffirms its position as a trusted partner for homeowners looking to optimise their financial well-being through tailored mortgage solutions provided by a Specialist Mortgage Lender.
Here's what Accord Mortgages have got to say:
From today, we'll consider lending up to 85% LTV for those of your clients looking for debt consolidation.
What's changing?
We're increasing the maximum LTV for debt consolidation to 85% LTV for your clients who can meet our higher credit score requirements.
When you submit a DIP, the decision returned will automatically confirm if your client is eligible for 85% LTV for debt consolidation. Where your client is not eligible but does meet our standard credit score, they will automatically be offered 80% LTV.
What's staying the same?
There's no change to the maximum number of debts being consolidated (10) for both secured and unsecured debts, and there is still a £50,000 debt consolidation limit for unsecured debt.
Please note
DIP remains as a soft footprint only
All other lending policies must still be met
When is this changing?
Our new criteria will be live from today.
As a mortgage network
Connect for Intermediaries, as a prominent mortgage network, plays a crucial role in the evolving dynamics of the mortgage industry, specialising in lending products. With Accord Mortgages' increased LTV limits for debt consolidation, Connect for Intermediaries is a vital intermediary for mortgage brokers, connecting borrowers with the right mortgage solutions tailored to their specific needs.
Connect for Intermediaries, serving as a prominent mortgage network, plays an instrumental role in shaping the evolving dynamics of the mortgage industry. Our core mission is to empower mortgage advisors by broadening the spectrum of lending options, focusing particularly on specialist lending scenarios where traditional high-street lenders, like Specialist Mortgage Lenders, may not be able to meet the unique needs of borrowers.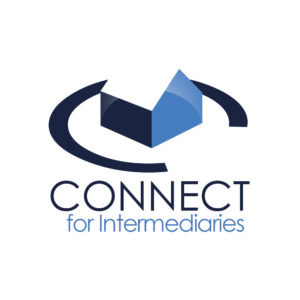 As we strive to bridge the gap between borrowers and the right mortgage solutions, we recognise that the financial landscape constantly evolves. In these ever-changing conditions, our network equips brokers with the tools and resources necessary to navigate the complex world of specialised lending, ensuring that borrowers can access tailored financial products offered by Specialist Mortgage Lenders to address their specific requirements.
By collaborating closely with lenders such as Accord Mortgages and staying abreast of the latest industry trends, Connect for Intermediaries ensures that brokers have access to a wide array of solutions, thereby enhancing the financial prospects of their clients.
We are dedicated to making the path to financial success more accessible, particularly when conventional lenders, including Specialist Mortgage Lenders, fall short.