Mortgage network UK
Mortgage and Surveying Solutions (MSS), a prominent property services conglomerate specialising in surveying, valuations, mortgage services, and cutting-edge adviser technology, recently secured a substantial ownership interest in Connect IFA, a leading brokerage firm & mortgage network.
This strategic acquisition marks a significant milestone for MSS, solidifying its position in the financial services sector and reinforcing its commitment to providing comprehensive solutions to clients in the ever-evolving property market. This partnership is expected to synergise the strengths of both entities, unlocking new avenues for growth and innovation in the dynamic realm of Mortgage Network UK industry, property and financial services.
Mortgage network UK | What the future holds
Pending regulatory approval, the impending agreement is poised to elevate the count of mortgage advisers under MSS support to an impressive 1,450. The MSS Group, serving as the overarching entity for the Stonebridge mortgage network, anticipates that this strategic investment will fortify Connect's fiscal robustness, allowing it to refine its offerings while concurrently expanding its presence across the United Kingdom.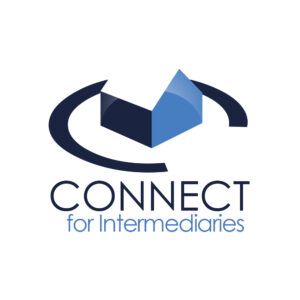 With an existing cadre of over 250 appointed representative (AR) advisers, Connect envisions steadily increasing their numbers. The infusion of capital from MSS, coupled with synergies fostered among entities within the Connect group, is anticipated to yield amplified influence and scale in the realms of lending, insurance, and surveying.
A continuity of leadership is assured, with Liz Syms as Chief Executive, Kevin Thomson as Sales Director, and Jane Benjamin as Director of Mortgages retaining their pivotal roles within the Connect senior leadership team.
Noteworthy is the inclusion of MSS representatives on the Connect board, bringing their expertise in a non-executive capacity. This collaborative venture is poised to reshape the landscape of the mortgage advisory sector, providing a solid foundation for sustained growth and innovation.  The goal is to expand the mortgage network UK, fostering its development and outreach. This initiative aims to enhance the overall reach and impact of the mortgage network throughout the United Kingdom, encouraging growth and strengthening its presence in the market.
The objective also includes optimising operational efficiency, improving customer satisfaction, and exploring innovative avenues to elevate the mortgage network's standing in the industry. This concerted effort is geared towards expanding the mortgage network uk and ensuring its sustained success and prominence in the ever-evolving landscape of the mortgage sector in the UK.
Liz Syms (pictured), chief executive of Connect, said: "This marks the next step in the evolution of Connect and will enhance our position as a major player in the specialist mortgage network UK market. The operations of both groups overlap without competing, and by working together, we can secure additional benefits and operating efficiencies.
"We are looking forward to working with the MSS team with an impressive background in supporting business growth. The financial stability and l
logistical support provided by MSS will enable us to develop our already market-leading proposition further so that we are able to continue the significant growth
we have achieved over the past two years."
Rob Clifford, chief commercial executive at MSS Group and chief executive at Stonebridge, added: "Liz Syms and her team have done a hugely impressive job of building a fantastic business at Connect and one which we have admired for some years – we are really looking forward to working with them to help support their growth plans.
"MSS already has extensive relationships with mortgage lenders as a surveying and valuations partner. We intend to extend the group's reach by aggregating mortgage lending and building deeper relationships with those lenders.
We've come to the end of our company news on "Mortgage Network UK | MSS Secures Significant Stake in Connect IFA." Until next time, stay Connected!