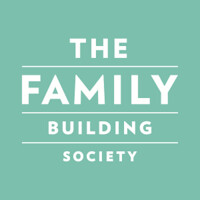 Innovative mortgage
Do you have clients in their 60s, 70s or 80s?
Did high street lenders turn them down simply because of their age? At Family Building Society, they actively look for ways to help when other lenders can't.
They've also made some significant rate reductions to their mortgage product range, which will make your clients even happier!
How can The Family Building Society, the Innovative mortgage lender, help? 
They take into account earned income up to the age of 70 and other sources of income beyond that, such as fixed pensions, pension pots, investment and rental income. Other income can be considered on a case-by-case basis.
They lend in retirement with higher maximum ages than most lenders:
– Owner Occupier repayment mortgages, up to a maximum age of 95 at the end of term.
– Owner Occupier Interest-Only and Buy-to-let mortgages, up to a maximum age of 89 when the loan commences.
We have a common sense approach to lending and use real human beings to underwrite each mortgage case.
Clients in their 60s – 70s or 80s? Find out more here and how they can help your clients.
Semi-exclusive products
Innovative mortgage well, did you know that on top of our standard range of products, we have additional semi-exclusive products available via our packaging partners? Speak to your local Business Development Manager for more information.
To contact their Mortgage Desk or your local BDM;
Call them on 01372 744155 or email mortgage.desk@familybsoc.co.uk