Broker barometer results
The increasing faith among brokers in the property investment sector continues to strengthen, showcasing a robust and optimistic trend. As professionals in the field increasingly rely on the market's resilience, their confidence in property investments reaches new heights. This upward trajectory reflects a positive outlook and underscores the market's potential for sustained growth.
Furthermore, the burgeoning trust among brokers signifies a collective belief in the stability and profitability of property investments. This growing confidence is driven by a combination of factors, including market performance, strategic investment opportunities, and a deepening understanding of the intricacies within the property sector.
As brokers delve deeper into the nuances of property investment, their confidence is buoyed by a wealth of knowledge and experience. This informed approach allows them to navigate the market with a heightened level of assurance, making calculated decisions that contribute to the overall positive sentiment within the industry.
The broker barometer results will highlight the surge in broker confidence in the property investment market, indicating a current trend and a broader recognition of the sector's resilience and potential. As brokers continue to embrace the opportunities presented by property investments, their growing trust is a testament to the market's ongoing strength and allure.
Broker Barometer Results |  Mid-year
In our earlier release, we presented an article titled "Broker Barometer | Shawbrooks Revealing A Largely Positive Outlook for 2021." In this latest piece, we delve into an in-depth analysis of the findings, exploring and elucidating on the outcomes revealed in Shawbrooks' comprehensive report.
The outcomes of Shawbrook's Broker Barometer for the mid-year have been unveiled!
Shawbrook continues to deliver a comprehensive analysis of market dynamics courtesy of priceless insights gathered from the broker community. This invaluable feedback deepens their comprehension of the intricate challenges that both you and your clients encounter and sheds light on emerging trends shaping the industry.
Furthermore, Shawbrook's commitment to staying at the forefront of market intelligence ensures that its reports go beyond the surface, providing a nuanced perspective on the evolving landscape. As we delve into the intricacies uncovered by the mid-year Broker Barometer, it becomes evident that Shawbrook's dedication to understanding and addressing the unique needs of the broker community remains unwavering.
In their Broker Barometer Results report, you will read insights such as:
Second charge leads the way as the sector is most likely to grow in H2
Brokers confidence in the UK lending environment grows despite the end of the Stamp Duty Holiday
'Valuation issues' and 'lending restrictions' remain top concerns for our brokers when looking ahead to the rest of the year
67% of brokers have seen an increase in business volumes since the start of the year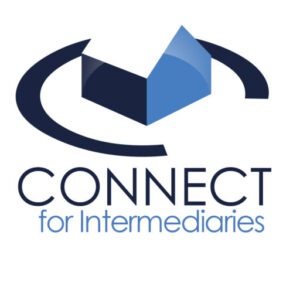 View the full report  "Broker Confidence in Property Investment Market Goes from Strength to Strength"
We have come to the end of our article on "Broker Barometer Results" until next time stay Connected.