Appointed Representative
As someone designated as a representative, it's beneficial for you to explore articles on The Challenges of Today's Adviser | In An Extraordinary 2022  and Finding Leads and Becoming a Trusted Adviser. However, let's address the fundamental question first: What exactly is an Appointed Representative?
An appointed representative (AR) refers to a firm engaged in regulated activities, acting as an agent for a directly authorised firm by the Financial Conduct Authority (FCA). The firm granting this authority is termed the appointed representative's "Principal" firm.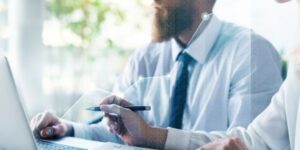 As a designated representative affiliated with Connect, you can acquire expertise in your field and refine your skills, establish a distinct brand and corporate image, enhance your comprehension of the market, and foster your business growth—all while ensuring compliance. Armed with the knowledge and confidence acquired through your partnership as an Appointed Representative, you may eventually consider advancing to Direct Authorisation.
We will provide guidance and ongoing support when that moment arrives, facilitating a smooth transition and aiding your continued progress. Our commitment is to assist you throughout your journey, ensuring your success in the evolving landscape.
Exploring the regulatory responsibilities of the principal firm
Within this collaborative framework, a contractual agreement exists between the Principal and the Appointed Representative (AR), with the former assuming full responsibility for ensuring the appointed representative's compliance with all relevant FCA (Financial Conduct Authority) regulations within its industry. This partnership is characterised by a symbiotic relationship where the Principal oversees regulatory adherence and provides guidance, support, and resources to enhance the AR's operational efficiency.
The Principal's commitment extends beyond mere oversight, encompassing a proactive role in facilitating training programs and fostering an environment conducive to continuous improvement. This collaborative model ensures regulatory compliance and fosters a culture of transparency, trust, and mutual growth, where the Principal and AR work together to navigate the complex regulatory landscape and adapt to evolving industry standards. Through open communication channels and a shared commitment to excellence, both parties contribute synergistically to the success of their collaborative endeavours.
Navigating the regulatory obligations of the appointed representative
Despite not directly reporting to the FCA, appointed representatives are responsible for comprehending and adhering to regulatory requirements for their company. This includes the necessity for a customer-facing individual (CF30) on the FCA register and proper registration of directors and partners.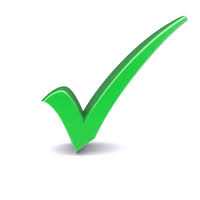 All individuals subject to FCA regulations must undergo complete training and strict compliance adherence.   The appointed representatives must maintain meticulous records of their financial transactions, ensuring transparency and accountability. Regular audits and assessments may be conducted by regulatory authorities to verify compliance with FCA standards. It is imperative for these representatives to stay informed about any updates or changes in regulations and promptly implement necessary adjustments to their business practices.
Failure to comply with FCA guidelines could result in severe penalties, legal consequences, and damage to the company's reputation. Therefore, a proactive approach to regulatory compliance, continuous education, and a commitment to ethical business conduct is essential for appointed representatives navigating the dynamic landscape of financial regulations. This not only safeguards clients' interests but also contributes to the overall integrity and stability of the financial industry.
Unlocking the advantages of Appointed Representative status
Cost Efficiency: Becoming directly authorised involves an expensive application process, requiring a detailed business plan and substantial investments. Opting to be an appointed representative proves cost-effective as it leverages the Principal's existing infrastructure.
Efficient Onboarding: The process of becoming an Appointed Representative is notably faster than pursuing direct authorisation, potentially saving months. ARs can utilise the Principal's established compliance framework, reducing onboarding time and effort.
Access to Compliance Support: Appointed representatives benefit from the Principal's expertise and compliance resources. This encompasses guidance on regulatory matters, procedural manuals, training programs, and continuous support to ensure ongoing compliance.
Shared Regulatory Responsibility: ARs can alleviate some regulatory burdens through collaboration with a principal. The Principal oversees compliance activities, enabling the AR to concentrate on core business operations.
The Journey to Becoming an Appointed Representative
The Principal firm initiates due diligence on prospective appointed representatives, thoroughly evaluating the company, its resources (both financial and non-financial), and its organisational culture. This ensures a robust and suitable partnership between the Principal and the appointed representative.
The various advantages  of becoming a designated Appointed Representative at Connect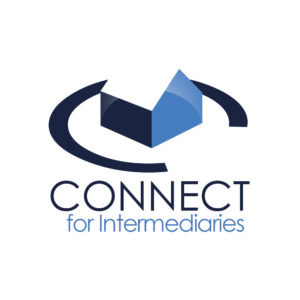 At Connect, we take pride in delivering a personalised experience and simplifying the compliance process to ensure a hassle-free journey. Whether you're embarking on your professional journey or seeking additional compliance support as a seasoned adviser, we have the ideal solution tailored just for you.
Our team has extensive FCA compliance expertise, covering Mortgage, Protection General Insurance, and Consumer Credit sectors within the UK Financial Services Industry. Connect is a forward-thinking and supportive network providing a cutting-edge platform for ambitious brokers.
Becoming an Appointed Representative with us is the right choice if:
You're eager to commence trading promptly.
Access to a comprehensive whole-of-market network and our affiliated mortgage club is crucial for you.
You desire access to a diverse panel of providers.
Free access to sourcing, CRM, and Know Your Client systems is a priority.
You're seeking a straightforward path to achieving Directly Authorized status.
Avoiding annual FCA fees is a priority for you.