Newcastle Intermediaries
Newcastle Intermediaries, a specialised lender, stands out for a variety of compelling reasons that make them an excellent choice for borrowers and intermediaries alike. Their commitment to providing innovative and tailored financial solutions has established them as a trusted name in the industry. Here are 6 key reasons to consider specialised lender Newcastle Intermediaries:
Expertise in Specialised Lending: With a dedicated focus on niche lending markets, Newcastle Intermediaries has developed a deep understanding of the unique needs and challenges of their clients. Whether it's buy-to-let, self-employed, or complex income scenarios, they have the knowledge and experience to navigate these specialised areas effectively.
Competitive Rates: Newcastle Intermediaries offers competitive interest rates, ensuring that borrowers receive value for their investment. This affordability extends across their diverse range of lending products, from mortgages to personal loans.
Flexible Lending Criteria: Newcastle Intermediaries understand that financial situations can be diverse, and they pride themselves on their flexible lending criteria. They are willing to consider a wide range of applicant profiles, making it easier for many individuals to access the financial support they need.
Exceptional Customer Service: A commitment to exceptional customer service is at the core of Newcastle Intermediaries' mission. Their friendly and knowledgeable staff are readily available to provide guidance and support throughout the lending process, ensuring a smooth and positive experience for borrowers and intermediaries.
Quick and Efficient Processing: In today's fast-paced world, timely access to funds is crucial. Newcastle Intermediaries streamlines their application and approval processes to deliver quick and efficient solutions. This speed is particularly beneficial for those facing time-sensitive financial needs.
Innovative Technology: Newcastle Intermediaries leverages cutting-edge technology to enhance their lending services. From user-friendly online portals to digital document submission, they stay at the forefront of technological advancements to simplify and expedite the lending process.
In summary, Newcastle Intermediaries offers a compelling package of specialised lending solutions, competitive rates, flexible criteria, exceptional customer service, efficient processing, and innovative technology. These factors combined make them a stand-out choice for borrowers and intermediaries seeking financial support in 2021 and beyond.
Great product range with added benefits
Newcastle Building Society are committed to providing their mortgage intermediary partners with excellent service, great products and lending criteria that reflect your customers' unique needs.
Here are a few key reasons why they are best placed to support you and enhance the options available to your customers.
Why choose Newcastle Intermediaries?
Interest Only available up to the age of 80 at the end of mortgage term, with affordability assessed on an interest-only basis
Joint Mortgage Sole Proprietor product available up to 95% LTV to support borrowers seeking to purchase their own home and require family support
Large Loan products available up to £2 million to support high-earning professional clients with enhanced criteria and bespoke underwriting
The rental calculation on their five-year fixed Buy to Let products are assessed at 145% at 4% on an Interest Only basis
They offer a flexible, common-sense approach to lending with a dedicated underwriter to support you.
Newcastle Building Society accepts family-gifted deposits to help your clients onto the property ladder.
Ready to make an application? You can find their latest products and criteria details on their website.
Why Choose Connect as your mortgage network?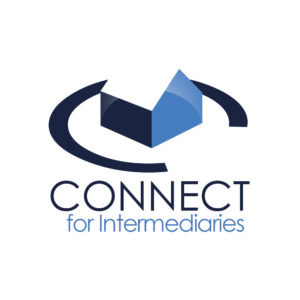 As a dedicated mortgage network, our core mission revolves around delivering comprehensive support and assistance to our mortgage advisers, ensuring their successful achievement of business objectives. Rather than serving as mere service providers, we evolve into trusted partners on your journey to secure the most suitable products for your clients.
Within our network, you will discover a wealth of readily accessible resources and expertise aimed at guiding, nurturing growth, and empowering you through every phase of the mortgage writing process.
Your success is our paramount goal, and we are unwavering in our commitment to providing a diverse array of lender options, including specialised lenders like Newcastle Intermediaries. All of this is accompanied by exceptional service and expertise in the ever-evolving mortgage landscape.