Mortgage support 
The Charter emphasises the importance of empathy and understanding from financial institutions and introduces a range of innovative measures to alleviate the burden on homeowners seeking mortgage support. One notable provision is the introduction of adjustable payment plans that can be tailored to borrowers' individual circumstances, providing them with the necessary mortgage support during challenging times.
This flexibility extends to the possibility of temporary payment breaks in cases of unforeseen financial hardship, ensuring that homeowners have access to mortgage support when needed. Furthermore, the Charter establishes a dedicated helpline staffed by financial advisers to provide personalised guidance and assistance, emphasising the importance of mortgage support for those navigating economic challenges.
With this comprehensive approach, Chancellor Jeremy Hunt and the collaborative efforts of all stakeholders aim to foster a more resilient and compassionate housing finance system for all, focusing on mortgage support for homeowners in need.
Understanding the Charter | The history | A beacon of support
Interest rates have reached their highest point in 15 years, driven by the Bank of England's efforts to tackle persistent inflation. Consequently, mortgage costs, including fixed rates for borrowers, have seen a significant uptick.
For individuals entering the mortgage market for the first time or approaching the conclusion of their fixed-rate terms, the current scenario entails considerably higher rates than the historically low rates observed since 2008.
You can check the latest figures to stay informed about the prevailing average fixed-rate mortgage rates across various deposit sizes.
In response to the escalating expenses for borrowers, a mortgage charter has been established through collaboration between the government, the Financial Conduct Authority (FCA), and most mortgage lenders. The FCA has also introduced new rules* to reinforce the mortgage charter, applicable across the entire UK mortgage market.
The Mortgage Charter aims to provide consistent and transparent options for individuals facing challenges with their mortgage repayments, especially those concerned about the potential surge in monthly payments when their existing fixed-rate deals conclude.
That remains the optimal choice if you can manage your monthly mortgage repayments as usual. Adhering to your regular payment schedule will ultimately repay less to your lender.
In alignment with this commitment to mortgage support, mortgage lenders are actively working to enhance communication channels with borrowers, offering financial counselling services and personalised assistance programs focused on mortgage support. 
The Charter emphasises a proactive approach, encouraging lenders to identify potential financial hardships early on and collaborate with borrowers to find viable solutions, thus reinforcing the importance of Mortgage Support. 
Furthermore, the Charter outlines establishing a dedicated support team within each lending institution tasked with addressing the unique needs and concerns of individuals facing challenges in meeting their mortgage obligations. 
This collaborative effort aims to foster a more empathetic and understanding relationship between lenders and borrowers, promoting long-term financial stability for homeowners through mortgage support.
Guidance and credit protection
In times of financial uncertainty, these lenders understand the importance of empathy and flexibility, especially in the realm of mortgage support. They recognise that unexpected challenges can arise, making it difficult for individuals to meet their mortgage obligations. 
To address this, lenders go beyond mere financial transactions; they strive to establish a partnership with borrowers, fostering open communication and understanding, a cornerstone of effective mortgage support. This collaborative approach allows for personalised solutions, such as flexible repayment plans or temporary relief measures, tailored to each borrower's unique circumstances.
 By prioritising the well-being of their clients and maintaining a transparent and supportive relationship, lenders aim to navigate through challenges together, ensuring that individuals can weather financial storms without compromising their creditworthiness through mortgage support.
Seamless mortgage transitions
Embarking on the mortgage journey can be a formidable challenge for newcomers in the field. Nevertheless, with the assistance of experienced mortgage advisers and, of course, the involvement of the Charter, this endeavour should alleviate apprehensions and the fear of the unknown. The primary goal is simplifying the process for responsible borrowers seeking mortgage support.
One key advantage is its flexibility at the end of the fixed-rate period regarding a remortgage, providing a smooth journey for those who have diligently met their payment obligations.  Thanks to the Charter's commitment to mortgage support, transitioning to a new mortgage deal becomes a hassle-free experience without an additional affordability check. 
The new Charter introduces commitments from lenders that include:
Assisting and guiding you if concerns about your mortgage repayments arise without impacting your credit file.

Supporting your transition to a new mortgage deal at the end of your current fixed rate without requiring an additional affordability check, provided you are up to date with payments.

Providing timely information to assist in planning for the conclusion of your current deal.

Offering personalised support if you're facing difficulties, such as extending your term to reduce payments, with the option to revert to your original term within six months. Various other options are available depending on your circumstances, such as transitioning to interest-only payments for six months, temporary payment deferral, or a combination of interest and repayment.

Ensuring you won't be compelled to leave your home without your consent within a year from your first missed payment, and only in exceptional circumstances.

If you're approaching the end of a fixed-rate deal, you can secure a new deal up to six months in advance. Additionally, you can request a better like-for-like deal available with your lender until your new term begins.
Timely information for informed decisions
Lenders recognise the pivotal juncture borrowers face as they approach the culmination of their current mortgage deal. In a bid to empower borrowers and foster financial literacy, the Charter emphasises the dissemination of timely and comprehensive mortgage support information. 
Beyond mere data provision, lenders strive to offer educational resources that demystify the intricacies of mortgage options, interest rates, and potential financial pathways. By fostering a transparent and accessible environment, the goal is to equip borrowers with the knowledge necessary to navigate the terrain of their financial future confidently, backed by robust mortgage Support. 
This commitment extends beyond a transactional relationship, positioning lenders as partners in borrowers' journeys toward making informed and impact decisions. Through workshops, online resources, and personalised consultations, the aim is not just to inform but to empower, ensuring that borrowers are well-prepared to navigate the evolving landscape of their financial commitments with reliable mortgage support.
Tailored support options
In the spirit of fostering financial well-being and offering comprehensive mortgage support, lenders understand that one size doesn't fit all when it comes to overcoming monetary hurdles. Emphasising flexibility, they aim to create a collaborative environment where borrowers feel empowered to navigate their unique situations with tailored mortgage support. 
Whether it's adapting repayment timelines, providing personalised restructuring plans, or introducing creative solutions, the goal is to ensure that the financial journey becomes a manageable and empowering experience for everyone involved. This commitment reflects a shared belief in the importance of financial inclusivity, resilience, and the provision of mortgage support.
Consent-based home possession
The Charter recognises the dynamic nature of individual circumstances and aims to provide a safety net for homeowners facing financial challenges, emphasising the importance of mortgage support. In addition to the consent-based approach, it establishes a dedicated support system incorporating mortgage support to help borrowers navigate difficult times. 
This includes financial counselling services, tailored repayment plans, and access to resources that promote sustainable homeownership with a focus on mortgage support. By fostering a collaborative and empathetic environment, the Charter seeks to strike a balance between the interests of lenders and the well-being of homeowners, promoting stability and resilience in the realm of housing investments through mortgage support.
Mortgage challenges with confidence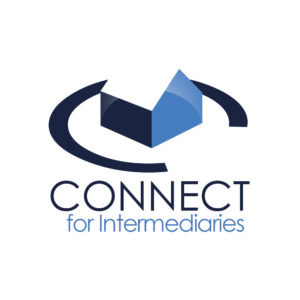 Beyond its immediate impact on mortgage challenges, the Charter also signals a shift towards a more transparent and consumer-friendly financial environment. Fostering open communication and accountability encourages a symbiotic relationship between financial institutions and homeowners, providing essential mortgage support. 
The ripple effect of this initiative extends beyond individual households, contributing to the overall stability of the housing market. With a focus on education and empowerment, the Charter equips homeowners with the knowledge and tools, including mortgage support, to make informed decisions, paving the way for a more resilient and adaptable community. 
As we look to the future, the Charter serves as a beacon of progress, a collaborative step towards a housing sector that not only weather challenges but actively supports the dreams and aspirations of those who call it home with dedicated mortgage support.