Growing your business
At Connect, we take immense pride in offering our members unparalleled opportunities for business expansion. We understand that every mortgage adviser has unique goals, target markets, and niches. Hence, we've crafted our network to cater to this diversity.
Whether you're focused on residential mortgages, commercial property transactions, or specialised lending, our extensive platform provides you with the resources, support, and expertise needed to thrive.
Dedicated Support for Growing Your Business 
One of the key pillars of our network is providing dedicated support to facilitate your business growth. We believe that your success is our success, and we're committed to walking with you every step of the way.
Our team of industry experts is readily available to assist you in navigating the complexities of the mortgage advisory landscape, helping you make informed decisions, and seizing growth opportunities as they arise.
Unlocking Lucrative Opportunities
In today's dynamic financial market, growing your business requires seizing the right opportunities that can make all the difference. With Connect, you'll gain access to a vast network of lenders, partners, and professionals. This network is your gateway to discovering lucrative deals, accessing competitive mortgage products, and broadening your client base.
We provide you with the tools and connections to explore new avenues and achieve your business expansion goals.
Strengthen Your Brand and Reputation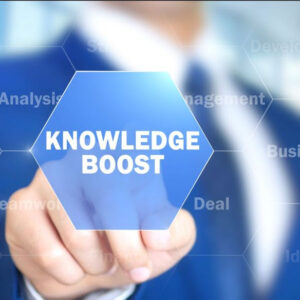 Growing your business isn't just about numbers; it's also about building a strong brand and reputation. Connect offers you the support to enhance your visibility, credibility, and market presence.
Our marketing resources, educational materials, and collaborative initiatives are designed to position you as a trusted mortgage adviser in your chosen field. As your brand grows, so does your potential for business expansion.
Embrace Technology and Innovation
In today's digital age, when it comes to growing your business, staying ahead means embracing technology and innovation. Connect equips you with cutting-edge tools and technology solutions to streamline your operations, enhance client interactions, and stay competitive.
By integrating the latest advancements into your business, you'll be better prepared to adapt to industry changes and harness new growth opportunities.
Build Long-Lasting Client Relationships
As you focus on growing your business, don't forget the importance of client relationships. Our network emphasises the significance of nurturing long-lasting connections with your clients. A satisfied client often becomes a loyal advocate, referring your services to others and contributing significantly to your business expansion efforts.
We provide you with insights and strategies to excel in client relationship management.
Continuous Learning and Development
In a rapidly evolving industry, continuous learning and development are essential. Connect offers a wide range of training, workshops, and resources to update you on industry trends, regulations, and best practices. Staying informed and honing your skills are essential to a successful business growth strategy.
Growing your business is not just a possibility with Connect – it's a reality waiting to be embraced. Our network is designed to empower you, support your aspirations, and propel your career as a self-employed mortgage adviser to new heights.
Whether you want to expand your client base, diversify your services, or strengthen your brand, Connect provides the fertile ground for your business to thrive. Join us and embark on an exciting journey of business growth and success.
We are a Mainstream and Specialist Network operating on a single principle of giving members choices.
With growing your business in mind, whatever option you choose, we can accommodate;
Specialise your business the way you want to.
Run your business the way you want to.
Grow your business the way you want to.
Enhance your offering and grow your business
We are a Mainstream and Specialist Network

We have a panel of +200 lenders and providers

We are a Network that offers a choice of permissions

We have an Academy offering

We have an in-house developed learning management system

We have a centralised administration offering

We have a dual representation offering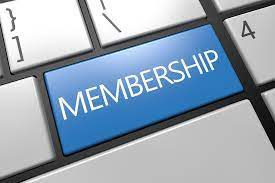 The Connect Team is invested in growing your business by supporting members and their clients through strong lender partnerships supporting advisers to develop and grow their expertise to a high industry standard.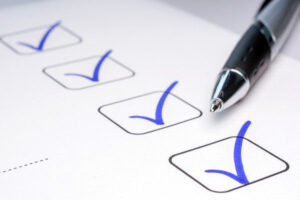 Specialists: Supporting not just mainstream advisers, we partner with+170 lenders across the complex BTL, bridging, residential and commercial markets. 
Permissions: Members have choices around advice permissions, from regulated mortgages and protection to unregulated commercial and development finance.
Academy: Specialist and mainstream training for members, including an academy for new advisers without CAS status, providing full training and support in regulated and unregulated businesses.
In-house Support: From submission to case completion, case management allows members to achieve their value as advisers.
Compliance: Members gain competency and permissions quickly, maintaining compliance quality controls to safely and competently grow and achieve individual business aspirations.
Bespoke Learning Management System: Provides a central hub for training and knowledge sharing with lender digital hubs, all CPD accredited.
Collaborative lender knowledge sharing: Access to lenders, products, training and knowledge support covers a broader spectrum of products and advice.
Our approach is unique.
This strategically situates Connect Members in a position to secure the most favourable outcomes for their clients, even in the face of intricate cases, and enables us to introduce inventive alternative solutions that clients may not have considered.
This, in essence, exemplifies the very essence of growing your business horizons. By constantly offering innovative approaches and being a reliable source of comprehensive financial guidance, Connect Members cultivate stronger client relationships and position themselves as indispensable partners in their clients' financial journeys.
This proactive approach not only adds value to clients but also serves as a catalyst for business growth.