YBS Commercial
YBS Commercial, a prominent financial institution, made a strategic decision to withdraw from lending in certain investment sectors in 2021 amidst the challenges posed by the COVID-19 pandemic. This move was driven by a combination of factors, including the economic uncertainties brought about by the pandemic and the need to reassess risk profiles.
The institution recognised the importance of safeguarding its assets and maintaining financial stability during such unprecedented times. By scaling back its lending activities in specific investment sectors, YBS Commercial aimed to reduce exposure to potentially volatile markets and ensure a more resilient financial position for both its clients and the institution itself.
This decision demonstrated the institution's commitment to adapt to the evolving economic landscape and prioritise the long-term financial well-being of its lending focus.
Here's what they have to say…
We're opening up to the leisure sector.
We, like many lenders, were forced to pull out of lending in some investment sectors during the start of the pandemic. As the economy recovers and confidence grows, we're delighted to announce
, our return to lending in the leisure sector this week. This means we'll be able to help your clients looking to invest in restaurants, bars, gyms, etc, with our commercial investment products.
The criteria for these products will be 65% loan-to-value up to a value of £3 million per property. All other criteria apply to our existing commercial investment product range.
We've also reintroduced support for travel agencies as demand for holidays abroad is beginning to strengthen. The same exclusions apply to specialist properties such as cinemas, theatres, 10-pin bowling and ice-skating rinks. Still, please contact your Relationship Director to discuss any deals you think may fit the criteria. They may just be able to help.
Tom Simpson, managing director at YBS Commercial Mortgages, says: "By making this change, we're illustrating our support for the economy as we start on the road to normality and come out of the pandemic. We're committed to the commercial finance market and to servicing the clients and sectors who need our help."
"Enabling lending in the leisure industry is one of the ways we can support this, and I am looking forward to seeing how many businesses we can help in the run-up to the festive period and into the New Year."
Holiday season
There's no getting away from it. Christmas is just around the corner, and this is normally a period that the industry is looking forward to a well-earned rest.  YBS Commercial will be closed on Christmas Eve, Christmas and Boxing Day and New Year's Day bank holidays. All other days are open, but many of their key account managers will be taking leave over the Christmas period.  They will be keeping in touch to support any applications which are ongoing.
For their website, click here.
Products
Fixed Rate Buy to Let rates still available
3.20% – 5 year fixed rate for LTV up to 65%
3.35% – 5 year fixed rate for LTV up to 75%
3.70% – 10 year fixed rate for LTV up to 75%
Contact your Relationship Director for more information.
Find out more here.
Commercial Lending Highlights
HMO rates now 3.8% 5 year fixed
65% LTV on MV, 75% on VP
Minimum loan size £500,000
Maximum beds 12
Where does Connect fit in this equation?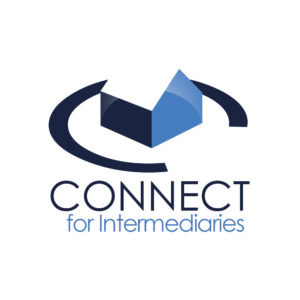 As an unwavering mortgage network, our core mission revolves around delivering unwavering support to our dedicated mortgage advisers, guiding them towards attaining their business goals. We don't settle for the role of mere service providers; instead, we become your reliable companions on the journey to uncovering the perfect financial solutions for your clients.
Within our network, we offer more than just availability – we provide expert counsel, foster growth, and offer a treasure trove of resources to empower you at every stage of the mortgage origination process.
Your triumph remains our paramount aim, and we are here to ensure you have access to an abundance of lenders like YBS Commercial, enabling you to offer exceptional service and expertise in the ever-evolving landscape of the mortgage industry.