Mortgage Introducers 
Connect for Intermediaries, or Connect for short, is your dedicated partner when it comes to collaborating with mortgage Introducers. If you find yourself in the position to connect clients seeking property finance advice and you still need to get the required qualifications, then Connect is the ideal choice. 
As a prominent nationwide mortgage network, we excel in many areas of mortgage networking. Our team of dedicated professionals brings a wealth of experience and expertise to the table, ensuring that our appointed repre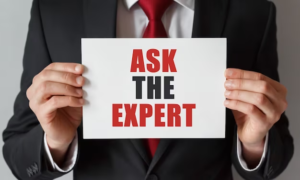 sentatives (ARs) / Mortgage Introducers receive the best possible guidance and support throughout their tenure in our network.
Our extensive network of lenders allows us to access a wide range of loan products and competitive interest rates, giving our Mortgage Introducers / ARs the advantage they need in today's dynamic mortgage market. 
As an Introducer, we not only provide impressive returns on the fees we receive from lenders but also on client fees. This lucrative partnership extends across a diverse range of professionals, including the UK's esteemed estate agents, trusted accountants, and financial advisors. In addition to this, we have a thriving network of nationwide mortgage brokers who regularly refer clients seeking commercial and development finance to us.
Connect is the link that ensures financial success and seamless collaboration for all involved in the mortgage industry.
Working together to better your client relationship
At Connect, we are committed to fostering strong and lasting relationships with our Mortgage Introducers partners. Our core values are not just words on paper; they are the guiding principles that underpin every interaction and collaboration we embark upon.
Our mission is clear: to provide the best, most accurate advice at all times and to ensure that customers are treated fairly throughout their financial journey. As an Introducer specializing in Mortgage Introducers, you can rest assured that our dedication to these principles will be unwavering.
When you choose to partner with us, you can expect a seamless and professional experience as a Mortgage Introducers partner. We will only deliver the services you agreed upon with you to your clients, ensuring that we meet and exceed their expectations.
Communication is key, and we pride ourselves on keeping you updated on the progress of each referral. We provide regular and transparent updates on all your Mortgage Introducers referrals, so you are always in the loop and can provide your clients with the information they need.
Furthermore, we understand the importance of your time and effort in facilitating these connections. Therefore, we have worked hard to secure enhanced agreements with residential and commercial lenders that benefit both you and your Mortgage Introducers partnership with Connect.
This means that you can count on receiving the best rates of commission, ensuring that your partnership with Connect not only adds value to your clients but also enhances your own financial success as Mortgage Introducers. Together, we can strengthen our client relationships, provide exceptional service, and achieve mutual success in the world of finance.
Connect |  Your gateway to premier mortgage solutions
Connect is more than just a mortgage network; we are your gateway to premier mortgage solutions. With a wealth of experience in the industry and a deep understanding of the ever-evolving market, we are well-equipped to help Mortgage Introducers and their clients navigate the complex world of property finance. Our commitment to excellence and dedication to customer satisfaction set us apart in the field.
Our team of Connect mortgage brokers in the UK is at the heart of our success. Their expertise and knowledge ensure that you and your clients receive tailored advice and access to the best mortgage products available. We pride ourselves on being a trusted partner, guiding clients through the entire mortgage process, from approval application.
Beyond residential mortgages, we also specialise in commercial and development finance, offering a comprehensive range of services to intermediaries and their clients. Whether you're a first-time homebuyer, a property developer, or a business owner looking for financing solutions, Connect has the connections and expertise to help you achieve your client's needs.
As a mortgage network, we have built strong relationships with leading lenders and financial institutions, which allows us to provide our clients with exclusive opportunities and competitive rates. We understand that every client is unique, and our commitment to personalised service ensures that we find the right mortgage solution for each individual's needs.
At Connect, we go the extra mile to facilitate opportunities that extend beyond the ordinary. When you choose us as your partner in the mortgage industry, you are choosing a dedicated team that is committed to helping you and your clients succeed in today's dynamic and competitive property finance market.
Unlocking Synergy | Collaborating with Connect
At Connect, we acknowledge the strength of partnership and the power of collaboration. We aim to complement your business offerings, creating a mutually beneficial relationship that adds significant value to your clients' experiences. We understand the importance of working together to achieve common goals, and we take pride in recommending our clients to top-tier finance professionals who share our commitment to core values, including:
Delivering impeccably sound advice consistently: We believe in providing expert guidance that stands the test of time, ensuring your clients receive financial recommendations they can trust.
Ensuring the equitable treatment of customers at all times: Fairness and integrity are at the heart of our approach, and we are dedicated to treating all customers with respect and equality.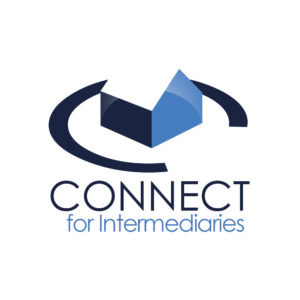 As an Introducer partnering with Connect, you can expect adherence to the following principles:
We provide precisely the services agreed upon, consistently exceeding expectations: Our commitment to excellence means that we go above and beyond to deliver the services we promise, surpassing your expectations and those of your clients.
Our commitment to transparency ensures you are kept informed about the progress of each referral, with regular updates provided for all your referrals. We believe in open and honest communication. You can count on us to keep you well-informed about the status of each referral so you always know what's happening.