Specialised lending
Specialised Lending Shawbrook Bank offers a wide range of financial solutions, focusing on Bridging Finance. Bridging Finance is a flexible, short-term lending option that can help individuals and businesses bridge the gap between their immediate financial needs and longer-term funding solutions.
Shawbrook Bank's expertise in this field enables them to provide tailored financial products that cater to various needs, whether it's for property acquisition, refurbishment, or any other time-sensitive financial requirements.
With a commitment to understanding their customers' unique situations, Shawbrook Bank prides itself on its ability to offer competitive interest rates and fast approval processes, ensuring that clients can access the funds they need swiftly and efficiently.
Their specialised lending team deeply understands the property market and can work closely with customers to create bespoke lending solutions that fit their specific requirements.
Whether you are a property developer, investor, or homeowner needing short-term financing, Shawbrook Bank's Bridging Finance options can be a valuable resource to help you achieve your financial goals. Their commitment to providing quality financial solutions and exceptional customer service sets them apart as a trusted partner for those seeking reliable lending options in the UK.
Lending for refurbishment costs scenario
In the "Lending for Refurbishment Costs" scenario, Shawbook Bank is vital in supporting individuals and businesses looking to renovate or refurbish their properties through Specialised lending. This type of specialised lending scenario is often associated with real estate and property development. Refurbishment projects can encompass a wide range of activities, from simple cosmetic upgrades to extensive structural renovations.
One of the key aspects of specialised lending for refurbishment costs is the assessment of the borrower's specific needs and the nature of the project. Lenders need to understand the scope and scale of the refurbishment, the expected timeline, and the projected costs. Additionally, they must evaluate the potential increase in property value due to the renovation, which can influence the loan terms.
The financial institution or lender will also consider the borrower's creditworthiness and financial stability when considering the loan application for Specialised lending. They may require detailed project plans, cost estimates, and collateral to secure the loan. Interest rates, repayment terms, and the maximum loan amount will all be determined based on these factors.
For borrowers, accessing funding for refurbishment costs through specialised lending can be a strategic move to increase the value of their property, enhance its functionality, or make it more energy-efficient. Moreover, such projects can revitalise neighbourhoods and contribute to economic growth. However, borrowers must carefully consider their ability to manage the loan and complete the project successfully.
In this specialised lending scenario, lenders and borrowers alike should communicate openly and collaborate to ensure the financing aligns with the project's goals and the borrower's financial situation. Successful refurbishment projects can improve the property's value and benefit the wider community and economy.
Your clients can work on their refurbishment projects immediately or quickly purchase a property with Shawbrook's award-winning Bridging offering.
Rates from 0.50% PCM
85% LTV when funding the cost of works
Ability to add fee above LTV
No minimum term of interest period
No prior experience required on no/light refurb
AVM considered on purchase applications
Interested to know more about their Lending for Refurbishment Costs product? Check out their video here, which explains how your clients could access up to 85% LTV funds.
Once their project is finished, they can switch to a Shawbrook term mortgage.
Learn more here.
What's the synergy between Shawbook and Connect?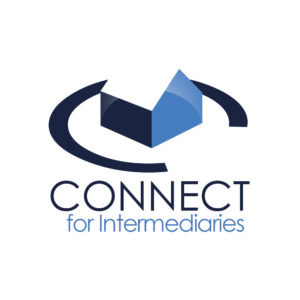 In the realm of mortgage networks, Connect assumes a central role in propelling the advancement of mortgage expertise within its network, particularly concerning bridging finance. Our commitment extends well beyond conventional mortgage offerings, as we actively champion and facilitate the integration of specialised lending solutions, such as bridging finance.
These distinct financial products prompt our advisers to initiate discussions with their clients regarding the potential of venturing into buy-to-let property investments. We also emphasise the importance of product knowledge and awareness of eligibility criteria in specialised lending. We accomplish this through our lender digital learning program, wherein participation earns Continuous Professional Development (CPD) credits and enhances understanding of specialised lending.
Collectively, these endeavours contribute to the delivery of top-tier advice and service to the client base of our advisors, ensuring they are well-equipped to navigate the intricacies of specialised Lending.