New build properties
In a move to support home buyers in the ever-evolving real estate landscape, TSB has raised the maximum Loan-to-Value (LTV) on new build properties. This strategic decision not only opens up new possibilities for prospective homeowners but also reflects TSB's commitment to adapting its offerings to meet the changing needs of the market.
By increasing the LTV limit, TSB provides a financial boost to those looking to invest in cutting-edge, modern homes, fostering growth in the housing sector. This adjustment underscores TSB's dedication to staying at the forefront of the financial industry and ensuring their customers can seize opportunities in the dynamic world of property ownership.
What are we expecting this to happen?
With these adjustments, TSB aims to provide enhanced financial flexibility and opportunities for individuals looking to invest in or purchase newly constructed properties. By aligning the maximum LTV for new build flats and maisonettes with that of houses and bungalows at 85%, TSB fosters equal access to financing options across different types of new build residences.
This update is particularly beneficial for those seeking financial support for their new build properties, be it a flat, maisonette, house, or bungalow.
Moreover, the increased maximum LTV on second homes, holiday homes, and Buy to Let properties from 65% to 75% reflects TSB's commitment to supporting a diverse range of property ownership goals, including those related to new build properties.
It is important to note that the actual LTV offered will depend on individual credit scores, ensuring a personalised approach to lending that considers each applicant's financial standing. These changes come into effect on November 16, signalling TSB's dedication to adapting to the evolving needs of its customers in the dynamic real estate landscape, especially those interested in financing new build properties.
Here's a summary of the changes:

To find out more about TSB's lending criteria visit our website here.
TSB are helping First Time Buyers and Home movers, offering lower rates on new build properties for Help to Buy, Shared Equity and Shared Ownership mortgages.
See their product guide here for more information.
See their products here.
Connect Mortgage Network  | Here to provide advisers with product updates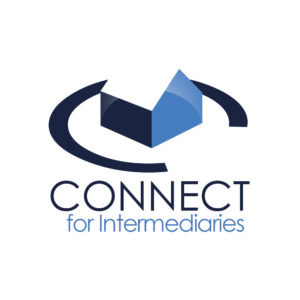 In the world of mortgage networks, Connect plays a pivotal role in driving the progress of mortgage expertise, for instance, new build properties. Our dedication goes beyond traditional mortgage offerings, as we actively support and facilitate the incorporation of specialised lending solutions.
These unique financial products encourage our advisers to engage with their clients about exploring new build properties and underscore the significance of product knowledge and awareness of eligibility criteria. We achieve this through our lender digital learning program, where participation earns Continuous Professional Development (CPD) credits.
Together, these efforts contribute to providing top-notch advice and service to the client base of our advisers.