Dispelling the myths of specialist BTL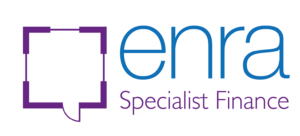 With so many misconceptions around specialist buy-to-let, the team at West One are sorting the fact from the fiction and, this week, tackling two myths. Find out more and how to be in with a chance to win a luxury hamper here…
Dispelling the myths of specialist BTL | Myth #3

While most high street lenders will make an automated decision using the client's credit score, a specialist lender will have more products available for borrowers with impaired credit.
At West One, we do not credit score; instead, our underwriting is based on a credit assessment, and each case is assessed individually on its merits.
Dispelling the myths of specialist BTL | Myth #4

Unsurprisingly, self-employed individuals find the high street approach to self-employed hard, with many lenders requiring 2 years of accounts so that they can see a stable income and assess the level of risk.
This approach doesn't consider the changing landscape of a self-employed business. A specialist lender will take the time to understand the individuals' circumstances, taking a view on 1-year trading or the latest year's accounts. And for those whose self-employment is being a professional landlord whose sole source of income is their property portfolio, we at West One Can assist these clients and accept this type of income.
 West One are offering you the chance to enter their free prize draw to win a luxury hamper from Fortnum and Mason. Click here to enter. 
Entries must be received by 5 pm on Friday 22nd October. We will be announcing the lucky winner on Monday 25th October!