Connect Non-CAS Academy
Let's begin by unveiling the synonym of "CAS" – it stands for competent adviser status – it signifies the status of a capable advisor. In essence, it denotes someone with expertise and proficiency in providing guidance. Now, let's delve a bit deeper into the realm of competent advisors and explore their role in offering valuable insights and assistance.
Individuals from diverse backgrounds and educational levels often venture into the mortgage and protection industries, united by a shared ambition for success in this field.
Connect Non-CAS Academy has played a pivotal role in supporting individuals at various career stages, whether newcomers, those returning after a hiatus, or existing advisers aiming to broaden their services. Since its establishment, Connect Non-CAS Academy under Connect for Intermediaries | Mortgage & Protection Network has successfully trained many advisers. Without the dedicated guidance of specialised trainers, many of these individuals might not have found a path into the financial services sector.
A key feature of Connect Non-CAS Academy is the opportunity for entrants to operate under an established Appointed Representative (AR), ensuring unparalleled on-the-job training. This approach creates a solid foundation for individuals to unleash their potential and contributes to the overall advancement of the industry.
Under the leadership of Jim Selley, Director of Training, Connect Non-CAS Academy has redoubled its efforts. Jim has played a crucial role in overseeing non-CAS individuals, ensuring their competence and skill development. This proactive approach reflects the commitment of Connect for Intermediaries | Mortgage & Protection Network to fostering a thriving and skilled workforce in the financial services sector.
This question becomes intriguing when considering that one would assume all providers of financial advice possess competence. Regrettably, some individuals present themselves as proficient financial advisers despite lacking the essential training and experience required for such a role. The key reason is that these individuals have not undergone comprehensive training or acquired the necessary expertise necessary for them to be acknowledged as competent advisers.
A competent adviser essentially refers to a mortgage adviser who has completed examinations, undergone training, received coaching, and undergone regular evaluation under the supervision of a senior professional in the industry. This process confirms their ability to provide clients with independent financial advice without ongoing supervision. The competent adviser status is crucial for mortgage professionals and anyone dispensing financial advice to the public. This encompasses various financial aspects such as savings, pensions, and insurance.
Moreover, attaining competent adviser status goes beyond mere qualification; it signifies a level of proficiency and credibility that is imperative for ensuring the well-being of clients seeking financial guidance. It serves as a benchmark, assuring the public that the adviser is well-equipped to navigate the complexities of financial matters, thereby instilling trust in the advisory relationship. In essence, possessing competent adviser status is a fundamental requirement for anyone venturing into the realm of offering financial advice to the broader public.
Newly qualified advisers will undergo supervision from an experienced mentor to achieve their CAS status, allowing them to enhance their understanding of the job responsibilities and develop the confidence needed to handle daily tasks effectively. Although no specific accreditation is required for full CAS status approval, Simply Academy has introduced the Competent Mortgage Adviser certificate course. This course serves as a valuable resource to address skill gaps, assisting advisors in obtaining CAS status approval more efficiently. This comprehensive program supports advisors in honing their skills and accelerates the process of securing CAS status sign-off.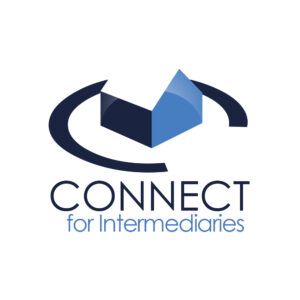 The CMAcert course goes beyond theoretical learning by incorporating real-life scenarios to enhance advisors' practical knowledge in their day-to-day responsibilities. It covers a spectrum of topics, from client acquisition strategies to comprehensive generic protection principles, and guides participants through the entire sign-up form process.
As you progress through each course unit, a digital portfolio is systematically built, serving as tangible evidence of the acquired skills. This portfolio can be easily printed and utilised to showcase your expertise. Upon successfully completing the course, which includes a formal assessment based on evaluations, activities, and practical case studies, you will be awarded a certification of completion.
We've come to the end of our article on "Connect Non-Cas Academy." Until next time, stay Connect!