Broker network
As a mortgage adviser, you face a crucial decision regarding your professional path. You have two options: embarking on a solitary journey as a Directly Authorized (DA) adviser or aligning yourself with a mortgage broker network or mortgage protection network as an Appointed Representative (AR).
Your choice will significantly impact your career, so it's essential to consider the advantages and disadvantages of each option carefully.
In this comprehensive guide, we will delve into the advantages of opting for the role of an Appointed Representative within a mortgage broker network. Beyond discussing the benefits, we'll also explore the broader landscape, covering various aspects to help you make an informed decision about your professional future.
When you choose to become part of a mortgage broker network, you gain access to a supportive community that can enhance your career.
Why consider joining a broker network?
The primary advantage of becoming a part of a broker network, such a Broker Network, lies in the invaluable compliance guidance and framework it offers concerning the regulations set forth by the Financial Conduct Authority (FCA) for mortgage brokering. This not only grants members peace of mind but also allows them to focus on their core strengths – providing expert advice to clients and aiding them in making informed financial decisions.
Simply put, dispensing mortgage advice necessitates FCA regulation and listing on their register, either directly or as an Appointed Representative (AR) Mortgage Broker, as outlined here.
The compliance landscape has grown increasingly intricate over time, and even the most diligent mortgage advisers now grapple with staying up-to-date with the ever-evolving regulatory landscape. Independent Directly Authorised (DA) advisers may allocate a significant portion of their time to compliance matters.
Time that could be more effectively utilised for advising clients and, in turn, boosting earnings.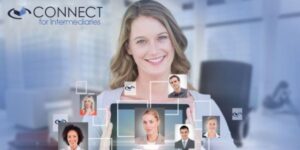 A mortgage broker network, such as a Broker Network, can relieve you of some of this compliance burden by deciphering regulatory guidance papers and delivering this information to brokers in an easily digestible format.
This ensures that advisers can access essential information without wading through pages upon pages of intricate regulations, saving them valuable time and resources.
Furthermore, members of a mortgage broker network, like a Broker Network, can benefit from various forms of support, which encompass:
Training:

Access to comprehensive training resources.

One-on-One Guidance:

Personalised guidance tailored to your specific needs.

Telephone Support:

Direct access to expert support via phone.

Face-to-face interaction with Lenders:

The ability to engage directly with lending institutions.

Recruitment Support:

Guidance and support in recruitment efforts when necessary.

Broker Support:  A broker helpdesk handled by a dedicated team of specialists committed to helping you discover optimal offers for your clients.
By joining a mortgage network, such as a Broker Network, you not only streamline your compliance processes but also gain access to a wealth of resources and support to enhance your effectiveness as a mortgage adviser.
Which mortgage network should I join | Your path to success?
When embarking on your journey in the mortgage industry, choosing the right broker network can significantly impact your career's trajectory. Your decision should align with your values, ensuring that you receive unwavering support and gain access to products that not only serve your clients but also enhance your business prospects.
To navigate this intricate landscape effectively, it's vital to seek out a mortgage network backed by a team of professionals who possess in-depth knowledge of the industry.
Here are some essential factors to consider in your quest for the ideal mortgage network:
Shared Values:

The foundation of a successful partnership is shared values. Seek a mortgage network that resonates with your principles and vision for your career. This alignment will make it easier to work together effectively and achieve your goals.

Exceptional Support:

Access to outstanding support is crucial. Your chosen mortgage network should provide you with the guidance, tools, and resources necessary to navigate the industry's complexities and excel in your role.

Client-Centric Products:

A valuable mortgage network will equip you with a range of products designed to meet the unique needs of your clients. This not only enhances your ability to serve your clients effectively but also contributes to the growth of your business.

Expertise and Experience:

Opt for a mortgage network with a team of experts who are well-versed in the intricacies of the mortgage industry. Their knowledge and experience will be invaluable in helping you overcome challenges and seize opportunities.

Testimonials:

To gauge the credibility and effectiveness of a mortgage network, consider reading testimonials from existing members. Their experiences and insights can provide valuable information to inform your decision.
As you venture into the world of mortgage networks, keep in mind that it's a two-way street. Your chosen network should be the perfect fit for your professional journey, just as you should be a valuable asset to the network. When you find the right match, you'll not only benefit from the support and resources they offer, but you'll also contribute to the overall success of the network.
In your search, make sure to explore mortgage network reviews, check out the mortgage network login process, and delve into the list of mortgage networks available in the UK. By doing so, you can make an informed decision about which mortgage network to join.
After all, your success in the mortgage industry begins with finding the best mortgage network in the UK that aligns with your values, provides the support you need, and empowers you to thrive.
List of broker networks uk
In today's rapidly evolving mortgage market, having direct access to educational resources and the advanced technology systems provided by many networks is indispensable. These resources play a crucial role in assisting firms in keeping pace with the ever-shifting economic landscape.
Furthermore, modern mortgage networks or broker networks offer many benefits, including extensive lender and provider panels. These panels offer a diverse range of product solutions, spanning from protection to private medical insurance. Such offerings can broaden a firm's horizons, opening doors to market segments they may have yet to explore. This, in turn, equips them with a comprehensive toolkit to cater to their clients' diverse needs.
Amidst the dynamic market conditions, being a part of a mortgage network extends a lifeline to advisers and their firms. It offers the support and guidance required to navigate the complexities of these challenging times. Additionally, it provides peace of mind to those who opt to join, assuring them that they comply with regulatory guidelines. This, in turn, frees up more of their valuable time to focus on advising clients and driving business growth.
For those seeking the best mortgage network, it's essential to consider mortgage network reviews. These reviews provide valuable insights into the strengths and weaknesses of different networks, helping advisers make informed decisions about their partnerships.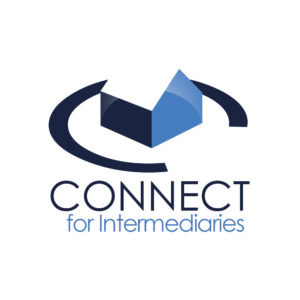 Mortgage network login is a critical aspect of network accessibility. It not only simplifies the interaction between advisers and the network but also offers a convenient portal for accessing resources, staying updated, and managing essential tasks. A user-friendly and robust mortgage network login system can significantly enhance an adviser's experience.
In addition to the benefits, it's crucial to be aware of mortgage network fees. Understanding the cost structure is essential to making informed financial decisions, ensuring that the chosen network aligns with the budget and business goals.
Furthermore, for advisers looking to scale their operations, considering mortgage networks that provide leads is vital. These networks offer a consistent stream of potential clients, helping advisers expand their customer base and drive business growth. It's a feature worth exploring for those aiming to enhance their market presence and client acquisition strategies.
In expressing all of the aforementioned factors, we naturally describe the functionality and the comprehensive services we provide through our mortgage network. This underscores our commitment to equipping advisers with the necessary tools, resources, and support, making us a valuable partner for those mortgage advisers pondering the question: Which mortgage network should I join?