Residential panel
Connect for Intermediaries has recently expanded its network's mainstream residential panel by incorporating HSBC. This strategic move aims to provide enhanced options and opportunities for network members seeking residential financing solutions.
As the network continues to evolve and adapt to the ever-changing landscape of the financial industry, the inclusion of HSBC represents a significant step forward. This collaboration broadens the spectrum of available lenders and underscores Connect for Intermediaries' commitment to offering diverse and competitive choices to its network members.
By welcoming HSBC to its lender panel, Connect for Intermediaries positions itself as a facilitator of comprehensive and versatile financial solutions. The addition of HSBC enhances the network's ability to cater to a wider range of client needs, fostering a more robust and dynamic ecosystem for both intermediaries and borrowers alike.
This strategic partnership is a testament to Connect for Intermediaries' dedication to staying at the forefront of the industry, consistently expanding its offerings to meet the evolving market demands. As the network grows and diversifies, it reinforces its position as a leading intermediary support platform, connecting professionals with an ever-expanding array of reputable lenders to ensure optimal solutions for residential financing needs.
Residential Panel | What can brokers expect from HSBC?
HSBC UK for Intermediaries is set to unveil competitive rates through Connect, starting from 1.54% for a two-year fixed rate and 1.84% for a five-year fixed rate, both applicable at a 60% loan-to-value (LTV). Beyond these attractive rates, Connect's brokers stand to benefit with a generous gross procuration fee of 0.40% on each transaction.
Connect's extensive reach is further highlighted by the ability of its members to introduce clients up to the age of 80. Notably, HSBC welcomes earned income from both employed and self-employed borrowers, expanding the eligibility criteria. The flexibility extends to property types, ensuring a broad spectrum of options, while HSBC's inclusivity even covers UK expats residing in 22 specified countries, earning income in up to 165 different currencies.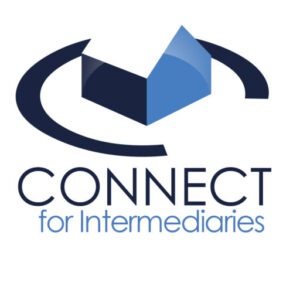 Liz Syms, the CEO of Connect for Intermediaries, emphasised the strength and diversity within the Connect network, shedding light on its often overlooked mainstream residential panel. The addition of HSBC bolsters the network's comprehensive offerings, providing members with unparalleled access to various lenders and competitive rates across every facet of the mortgage market.
This strategic alliance enhances Connect's standing in the industry, solidifying its reputation for specialist lending and buy-to-let and its flourishing presence in mainstream residential offerings.
We've come to the end of our company news on "Residential Panel" until next time.