Got a complex buy to let case?
Keystone can help you navigate the intricacies and challenges associated with your unique situation. Whether you're dealing with a diverse portfolio, complex financing structures, or specific market nuances, our experienced team is well-equipped to provide tailored solutions.
As a specialised lender, Keystone understands that each buy-to-let scenario is unique and is committed to providing intermediaries with comprehensive seminars on their criteria on how best to place a complete buy-to-let case.
From in-depth market analysis to strategic financial planning, Keystone is dedicated to working with intermediaries to make informed decisions that align with their client's investment goals. With a proven track record in handling diverse and intricate buy-to-let cases, they place themselves in a good position to ask a mortgage broker the question: Got a complex buy to let case? and in turn, provide good resolutions that can bring a smile to the faces of the mortgage broker's client faces.
What are the complex buy-to-let scenarios?
Keystone Property Finance specialises in complex buy-to-let cases, helping brokers find solutions for various client and property scenarios.
They offer a wide range of products, including core, larger loan and green, which are suitable for clients that are borrowing through limited company structures and personally.
For access to their buy-to-let rates, register online with them today.
✔ Trading & SPV Ltd Cos
✔ Holiday Lets
✔ Product Transfer
✔ Portfolio Landlords
✔ First-time Landlords
✔ Individual & Ltd Co
✔ HMOs
✔ Remortgage within 6 months
✔ Loans up to £1m
✔ Multi-unit Properties
✔ Ex-pats
✔ Flats above commercial
Register with Keystone here.
View the lending criteria overview here.
View the full product range here.
How can Connect as a mortgage network help?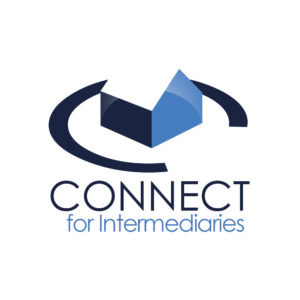 In the realm of mortgage networks, Connect assumes a central role in propelling the advancement of mortgage expertise within its network, particularly concerning "Got a complex buy to let case?" Our commitment extends well beyond conventional mortgage offerings, as we actively champion and facilitate the integration of specialised lending solutions.
These distinct financial products not only prompt our advisors to initiate discussions with their clients regarding the subject matter, "Got a complex buy to let case?" But also emphasise the importance of product knowledge and awareness of eligibility criteria. We accomplish this through our lender digital learning program, wherein participation earns Continuous Professional Development (CDP) credits.
Collectively, these endeavours contribute to the delivery of top-tier advice and service to the client base of our advisors.