First-time landlords
In an effort to make the Buy-to-Let (BTL) market more accessible and inclusive for first-time landlords, there has been a significant shift in policy. The decision to accept first-time landlords, who were previously considered high-risk due to their lack of experience in property management, is a notable step towards encouraging new entrants into the rental property market.
This move not only provides opportunities for aspiring first-time landlords and property investors but also injects fresh blood into the sector, potentially leading to more diverse and innovative approaches to property management.
Additionally, removing minimum income requirements signifies a change in the traditional lending criteria for BTL mortgages, making it more feasible for first-time landlords and a broader range of investors to participate. This adjustment accommodates a broader range of investors, acknowledging that income levels alone do not necessarily reflect one's ability to manage rental properties effectively.
Eliminating this barrier opens the door for individuals with varying financial profiles, including first-time landlords, to participate in the BTL market, potentially promoting a more dynamic and competitive landscape.
What does that mean to the buy-to-let market?
While these changes come with their own set of challenges and risks, such as ensuring proper due diligence in assessing the suitability of first-time landlords, they reflect a commitment to fostering a more inclusive and adaptable Buy-to-Let market that can evolve with the changing needs of both investors and tenants.
Income will still be verified in some circumstances, however, such as where top slicing is being used or to validate tax status for some lower-rate taxpayers.
On a case-by-case basis, Accord will also now consider lending to first-time buyers who want to become landlords. The lender encourages brokers to speak to their business development manager if they have a case where it makes sense to buy a rental property as a first step on the housing ladder.
The changes, which see underwriters given more discretion to evaluate cases on their merit, will improve the application process for a number of brokers and clients who otherwise meet Accord's lending criteria.
Let's hear from Accord Mortgages
Nicola Alvarez, senior manager for new propositions at Accord Mortgages, said: "These latest criteria changes reflect our commitment to investing in our buy-to-let proposition to make it easier for brokers and their landlord clients to do business with us.
"Removing minimum income requirements and considering cases where first-time buyers want to become landlords demonstrates our approach to common-sense lending and means we can extend our offering to brokers and ultimately support more people on to the property ladder."
The role Connect plays as a mortgage network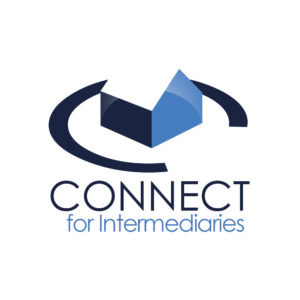 As a dedicated mortgage network, our primary aim is to furnish our mortgage advisers, especially when advising their clients on entering the investment market as first-time landlords, with all-encompassing support and guidance to ensure the realisation of their business goals.
Upholding a commitment to excellence, we transcend the conventional role of a service provider; instead, we become your trusted ally in the pursuit of finding the perfect products for your clients, including first-time landlords.
Our network stands ready, providing expert counsel, fostering growth, and presenting a treasure trove of resources to empower our advisers throughout each phase of the mortgage origination process.
Your triumph remains our utmost priority, and we are dedicated to offering you an extensive array of lenders, including prominent options like Accord Mortgages, catering to the needs of "First-Time Landlords."
All of this is complemented by our unwavering commitment to providing exceptional service and expertise in the ever-evolving landscape of mortgage services, ensuring a seamless experience for first-time landlords.