Careers at Connect
In our Careers at Connect company update, we are thrilled to share exciting news under the headline: Career at Connect | Great News: Connect for Intermediaries Appoints Jane Benjamin | 2021. Building on our previous announcement, we proudly declare another significant milestone in our company's journey.
Liz Syms, the Chief Executive Officer at Connect for Intermediaries, recently welcomed three accomplished professionals to key senior positions within the organisation. This strategic move is poised to enhance the company's leadership team and drive forward its mission of excellence in the mortgage network and intermediaries sector.
Opportunities for careers at Connect are available in two distinctive avenues: individuals forging their professional paths within the mortgage network, "Appointed Representatives" (ARs), and the dedicated workforce responsible for cultivating and nurturing these career trajectories.
The dynamic realm of career development unfolds at Connect for Intermediaries, where ambitious professionals can shape their destinies within the specialised mortgage network, Appointed Representatives. Additionally, a committed team works tirelessly to foster an environment conducive to the flourishing of these careers. This dual approach not only sets Connect for Intermediaries apart but also underscores its commitment to providing a unique and thriving space for both individual growth and collective success.
Careers at Connect | Alan Baldwin, Adrian Boxhall & Jim Selley
With that said, the new additions bring a wealth of expertise and fresh perspectives, further solidifying Connect for Intermediaries' commitment to innovation and growth. This expansion reflects Liz Syms' dedication to fostering a dynamic and skilled workforce, positioning the company for continued success in the ever-evolving landscape of intermediary services.
Alan Baldwin, who previously held a position at Masthaven, has recently assumed the role of director of compliance within our organisation. In this capacity, he will oversee our compliance teams and spearhead the implementation of AR supervision and Consumer Duty papers throughout our network. His wealth of experience makes him a valuable addition to our leadership team.
In a strategic move to enhance operational effectiveness, Adrian Boxhall, formerly associated with Shawbrook, is set to join us in mid-January as the director of operations. Tasked with optimising the mortgage application process, Adrian will focus on streamlining operations, specifically emphasising the specialist lending and commercial markets. His arrival marks a pivotal moment as we continue to fortify our commitment to efficiency and excellence.
Furthermore, we are pleased to announce the well-deserved promotion of Jim Selley to the position of director of training. This promotion underscores our network's unwavering dedication to empowering advisers with the knowledge and professionalism essential for their growth in 2023. Jim's elevated role will be key in fostering a supportive environment for advisers to expand their expertise and capabilities.
Jim Selley said: "Having joined Connect just a year ago, we've done lots of work on updating and making the training program more comprehensive for our new Academy members. I'm now looking forward to continuing that work and building in more support for our experienced ARs to help them grow their businesses."
"Despite the question about market conditions, we felt it was very important to provide greater strength to these areas of the business so we can deliver on our ambitious growth plans."
Liz Syms, owner of Connect, commented: "These great new appointments complete our plan for a really strong leadership team to kick off 2023. Despite the question about market conditions, we felt it was very important to provide greater strength to these business areas to deliver on our ambitious growth plans."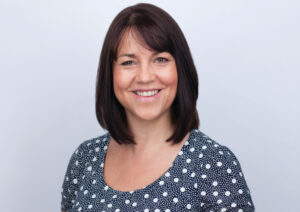 Liz Syms, CEO and Founder
As a mortgage network that fosters growth, careers at connect, these hires could only play a positive and pivotal role in expanding the mortgage network. Connect primary focus is on assisting mortgage advisors at various stages of their careers, whether they are newly qualified professionals, seasoned experts, or individuals currently working as DAs or Ars looking to transition into the Connect network.
Connect mission goes beyond mere facilitation; Connect aims to create a seamless platform where mortgage advisors can thrive and find new opportunities. Whether you're a novice in the field or a seasoned professional, careers at Connect Connect make sense.