Limited company buy-to-let

Similarly, the 2017 PRA and tax changes manifested as a busy year for the remortgaging business.  They set the course to fundamentally reshape the Buy-to-Let market in a way that is still being seen today. The changes set out to professionalise the Buy-to-Let market, moving it away from retirees retaining properties to top up retirement income and towards the professional property investor.
This brought with it an emphasis on landlords forming limited companies to serve better and manage their portfolios, particularly limited company buy-to-lets. When we first entered the Buy-to-Let market, it supported this professional landlord group, including limited company buy-to-lets, where we focused most of our focus.
Making limited company incorporations quick and painless was a major part of our simple approach to Buy-to-Let deals. Five years on, where is the market now?
Read more: How lenders can make Limited company buy-to-lets simpler here.
The benefits of limited company incorporations 
A Limited Company structure has become increasingly beneficial to larger portfolio landlords, especially in the context of Limited company buy-to-lets.  BTL Tax Relief has been cut from 45% to 20%, hitting higher-rate taxpayers hard, and the limited company structure means they can pay less tax.
Combined with no income tax payable on retained profits, this means you can grow portfolios faster by having more money to re-invest.
It also simplifies property ownership, as individuals can be added and removed from limited companies without transferring equity or selling the property, which is the case for personal arrangements.
For some landlords, transferring into a limited company is unnecessary because of a relatively small portfolio, meaning it doesn't make a huge difference to their income. Moving all of the properties into the new structure is also expensive, which might put landlords off.
In many cases, however, a lack of knowledge about how the system works could benefit them. Lenders can't give out tax or legal advice, but it is best for them to get that advice when considering the change.
Buy-to-Let case study: four-way title split for newly converted flats here.
Making it simpler by how we approach it 
The incorporation experience can be messy, and depending on the lender, hidden charges or higher interest fees can cost the borrower moments.
Our Buy-to-Let process, however, approaches it differently:
We offer ILA Waivers, saving money
We support unlimited portfolio sizes outside of us and have no exposure limits
We don't have different rates for limited company buy-to-lets and individual Buy-to-Lets
Our team understands the transaction and is set up to do incorporations.
From a criteria perspective, our approach is flexible, allowing multiple property types to be included, no max lending or exposure and the team conducts client interviews, which means we can offer higher loan amounts.
The technology making it simpler
A lender can use many small and big fixes throughout the incorporation process to make it run smoother, particularly for Limited company buy-to-lets.
For example:
Case duplication in the portal so brokers don't need to enter details for every property in the portfolio
Borrowers only have to submit 1 ID verification, which we can use for all cases
Rightmove integration means we can assess a portfolio in minutes
We use Stripe for quick, online valuation payments that are done in minutes
Another tool we use that is a massive timesaver for brokers and their borrowers is Open Banking.
For limited companies, most mortgages don't show up on an individual credit file, so for us to see their mortgage history as a sample of the portfolio, we would require 36 months of statements for multiple properties. Open Banking cuts this process short, showing in seconds what might take a broker and borrower weeks to prepare.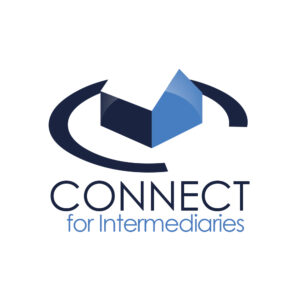 The right deal for landlords 
Whether they want to continue as individuals, incorporate into Limited Company Buy-to-Lets or are already set up as a limited company, buy-to-lets deals must be simpler for brokers and their clients.
The benefits of incorporation might not be worth it for everyone, but when a landlord decides it's right for them, making that adoption smoother so they can have confidence in their choice is what every lender should focus on.
Get instant quotes for our Buy-to-Let range on our Buy-to-Let page here.
Credits: Sophie Mitchell-Charman, Sales Director