BlueZest
BlueZest has expanded its mortgage distribution by partnering with the Connect for Intermediaries network and packager. Connect stands out as one of the exclusive distributors offering BlueZest mortgages not only for its appointed representatives (ARs) and directly authorized (DA) advisers but also for ARs affiliated with select networks.
BlueZest's portfolio caters to buy-to-let (BTL) investors, featuring a competitive 3.69% rate at a 60% loan-to-value (LTV) ratio. For loans up to £500,000, rates ranging from 5.25% to 5.35% are available at an 85% LTV. Notably, these mortgage options extend to companies, individuals, and first-time landlords, with the added benefit of no early repayment charges after the initial year.
In addition to its standard offerings, BlueZest is introducing short-term mortgages tailored for landlords and developers engaged in refurbishments, conversions, and new builds. This innovative approach involves upfront funding, secured against a non-development property already owned by the borrower. The short-term mortgages initially span up to 18 months, featuring rates ranging from 8% to 12%.
Following this period, and contingent on affordability, borrowers can seamlessly transition to a standard buy-to-let mortgage within BlueZest's comprehensive range. This strategic move underscores BlueZest's commitment to providing diverse and flexible financing solutions to meet the evolving needs of property investors.
, expressed excitement about their market launch, targeting select networks and packagers focusing on specialisation. The initial rollout involves collaborating with partners well-versed in the nuances of the buy-to-let market. Connect for Intermediaries emerged as an ideal partner for BlueZest due to its expertise in this niche.
In a statement, Chris Slater stated, "We have initiated our market entry with a carefully chosen group of specialized networks and packagers. It was crucial for us to introduce our innovative products through partners deeply familiar with the intricacies of the buy-to-let market, and Connect for Intermediaries perfectly aligns with our vision. We anticipate a fruitful and enduring partnership."
Liz Syms, the CEO of Connect for Intermediaries, expressed satisfaction at being among the exclusive networks and packagers selected to distribute BlueZest's products. She highlighted the significance of this collaboration for their Appointed Representatives (ARs) and brokers, emphasizing the added value these innovative products would bring to their services.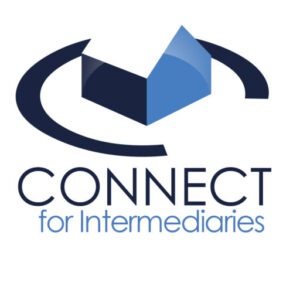 "I am confident that our ARs and the brokers utilising our packaging services will eagerly embrace the opportunity to offer these products. This enables them to enhance their business placement capabilities and provides additional solutions for their buy-to-let clients," said Liz Syms.
The partnership between BlueZest and Connect for Intermediaries follows Connect's recent achievement as the first network distributor for the State Bank of India in the UK, further solidifying its position in the financial distribution sector.