Advising through uncertainty
This year has been a time of unparalleled difficulty for many. After the loneliness and disruption of lockdown restrictions, the economic shockwaves are beginning to ripple around the country.
In August, the country formally entered its first recession in 11 years, and with redundancies looking to rise as the furlough scheme winds down, it's hardly surprising that some brokers are beginning to get anxious about what the future holds in this period of Advising through uncertainty.
In a recent  Growth Series podcast, Sally Laker, Managing Director of Mortgage Intelligence, said that brokers have been "the heroes of the crisis" from within the mortgage industry, especially during these times of Advising through uncertainty. At a time when lenders were inundated with mortgage holiday requests, brokers adapted rapidly to deliver their service online and over the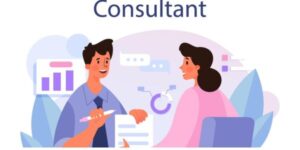 phone, providing essential Advice through uncertainty.
Many went above and beyond their duty to reassure their customers at a time when it sometimes felt like all was sliding into chaos, even when face-to-face contact was impossible. This dedication to Advising through uncertainty was truly remarkable.
Now, lockdown restrictions have been relaxed, and Chancellor Rishi Sunak's stamp duty holiday has gone some way to reinvigorating the market. However, the message from lenders has been one of caution and restraint, with Nationwide warning of a 'false dawn' as prices have begun to recover in this ongoing period of Advising through uncertainty.
So, how can mortgage brokers continue to offer great advice as the financial disruption continues and the housing market slowly resumes during this extended phase of Advising through uncertainty?
Be realistic with your clients
Delivering great mortgage advice means being upfront with your customers about things which could threaten their ability to get the mortgage they want when their application comes to the lender. This is all the more crucial during times like these, where "Advising through uncertainty" is paramount and, of course, their well-being.
Many lenders have restricted criteria around furloughed income, commissions, and bonuses. The majority of lenders will now only consider workers' reduced salaries as opposed to their annual salary. This can mean delivering hard news, especially to high earners on furlough and those whose pay is heavily weighted towards bonuses. It's essential to address these challenges while "Advising through uncertainty."
You need to deliver this information clearly and concisely. Tell borrowers who are currently on furlough that they may be forced to go back to their lender's standard variable rate while they wait to get back up to full pay before remortgaging. They may even have to undertake a product transfer with their current lender. Getting the facts out there on the table will ultimately improve your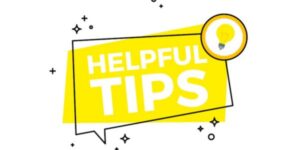 customers' chances of making the right choices during the borrowing process, especially during uncertain times like these.
Moreover, you need to be upfront with clients whose income was supported by overtime and bonuses. Post-lockdown, there will likely be further restrictions on income multiples and how much a client can expect a lender to give them. Navigating these changes and "Advising through uncertainty" is crucial.
Advising your customers to come prepared when looking for a new mortgage has never been more important. In the new coronavirus reality, consumers could do much worse than planning months in advance for any house move or capital raising they need to do. Let them know this and emphasise the importance of foresight during these uncertain times.
This clear and insightful information will allow your clients to make well-considered and reasonable decisions, the kind of effective decision-making that is invaluable in times like these when "Advising through uncertainty" is the key.
We recently interviewed Neil Bage, an expert in decision-making, as part of our Growth Series podcast. Listen here to learn more about how to help your customers make effective decisions in stressful situations while "Advising through uncertainty."
Keep up to date with the rapidly changing situation
We are in the midst of a rapidly shifting mortgage industry. Although lenders have slowly begun to reinstate a number of higher LTV mortgages, the industry is still far from what it was in those now far-off pre-pandemic days. Some product withdrawals are still continuing, adding to the Advising through uncertainty challenges in the market…
You need to ensure you and your employees are updated on the latest changes to available mortgages and what these mean for your customers looking for a mortgage or coming up for renewal in this era of Advising through uncertainty.
Across the board, lenders are reassessing cases, especially for self-employed and furloughed borrowers, with many lenders insisting on letters from employers guaranteeing that the borrower will keep their job post-furlough. Unsurprisingly, many employers are unwilling to provide this kind of documentation, further complicating Advising through uncertainty.
Try to stay up to date so you can advise your customers of issues like this at the earliest possible moment, demonstrating your commitment to Advising through uncertainty in the evolving mortgage landscape.
Ask the right questions from your clients, and don't be led by them
In times of uncertainty, you need to understand that your detailed knowledge of the mortgage market, which we refer to as "Advising through uncertainty," has never been more valuable.
The mortgage market remains extremely turbulent. You, the adviser, are better positioned than your customer to navigate these rough waters. Each week seems to bring about a new 'normal' for mortgage brokers, as product changes and U-turns further complicate an already incredibly complex set of circumstances. In this landscape of Advising through uncertainty, your expertise is paramount.
Unless your client is an undercover mortgage whizz, you will understand better than them the impact of the more conservative and hard-line approach lenders are taking on their application, showcasing the essence of Advising through uncertainty.
This means you must delicately ask difficult questions to get an accurate picture of your customers' situations from a mortgage lending perspective. Explain to them that when you have this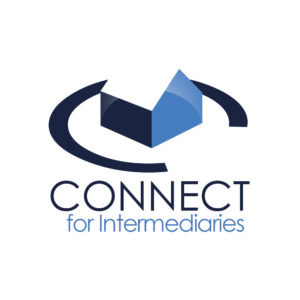 information, you can use it to build as strong a case as possible to remove any areas of concern the lender might have around their application, a crucial aspect of Advising through uncertainty.
As the economic shockwaves of the global pandemic continue, the key questions you need to ask your clients have changed. The most important question has become: "What sector do you work in?" This question has become arguably more important than finding out annual income as clients who work in the sectors hit hard by the economic fallout – such as those in tourism or hospitality – will find it extremely difficult to get a mortgage. Advising through uncertainty in this context is all about adapting to the changing landscape.
At Accord, we are passionate about helping improve brokers' business performance, especially in times of Advising through uncertainty. That's why we developed the Growth Series, a hub of resources designed to help brokers grow their businesses.