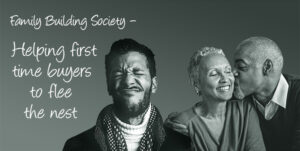 Do you have clients finding it hard to get onto the property ladder?
The Family Building Society, helping families is central to everything they do. They have a range of mortgage options to support first time buyers including a Joint Mortgage Sole Owner arrangement and their award-winning 95% LTV Family Mortgage.
Joint Mortgage Sole Owner
Their JMSO arrangement allows family members (parents and adult children) to help each other with affordability when applying for a mortgage.
One or two borrowers (who will own and occupy the property) and up to two other family members can support the borrower(s) by using up to four incomes for affordability. Supporting family members will be listed on the mortgage but will not own the property.
Allows maximum 75% LTV for Owner Occupiers and 65% LTV for Buy to Let.
Family Mortgage
Their Family Mortgage allows family members to combine their wider assets as security to help the borrower benefit from a competitive rate when faced with a 95% mortgage. Your client can; 
Borrow up to 95% LTV on their first property with The Family Building Society's 5 year fixed rate at 3.29%.
Include family members' savings and/or property as security.
Include family members' savings as security in an offset account to reduce the amount of the mortgage on which interest is charged.
Benefit from six month unemployment cover at no extra cost (subject to conditions).
At the Family Building Society, they have a common sense approach and assess each application on it's own merit. They also offer tailored credit checks, taking a holistic view of your clients' finances, not just assessing a predefined set of criteria.
Find out more here and see how they can help your clients.