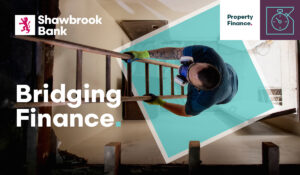 Do your property investor clients have big growth plans for 2022?
Shawbrook Bank can help them unlock these new opportunities, whether purchase or refinance, with their award-winning bridging offering:
Up to 85% LTV.
Fast and flexible lending – perfect for auction purchases .
Light & heavy refurbishment options available, including energy efficient enhancements.
No ERCs.
Bridge-to-Let available.
Get in touch today to find out if their unregulated bridging products could be the solution for your clients.
Learn more here.
Case Study here.