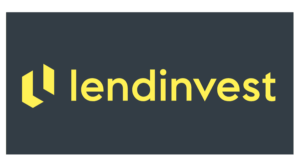 Lendinvest are delighted to offer you and your clients a new market-leading product to support SME property developers and portfolio landlords.
Their refurbishment product is an essential tool to support SME property developers looking to gain capital value or for portfolio landlords seeking to maximise rental yields via refurbishment works.
Key features:
Up to 85% LTV based on the open market value, structured as a 75% LTV initial loan then a drawdown of up to 100% of the works amount
The second drawdown is available at the borrower's request from day 2 onwards, forward funded, with the total facility capped to 75% of the end value
Minimum loan size of £150k
Maximum loan size up to £1 million
Minimum experience criteria of x1 similar project
No monitoring required
Valuation and legal fees paid for when transferring to our standard Buy-to-Let and HMO products.
Get started by reaching out to your Business Development Manager or our internal sales desk today.
See offer here.
Support for every deal – Whatever the deal, their team is ready to support you
Bridging – Call 020 3846 6886 or email here.
Structured Property Finance – Call 020 3846 6853 or email here.
Development – Call 020 3846 6886 or email here.
To learn more about our short-term lending products, please visit their intermediaries page.
See rates and offers here.