LendInvest Mortgages
With the bridging portal, LendInvest Mortgages set out to build an enquiry and application process, making bridging finance faster, easier, and more accessible.
They took lessons from the Buy-to-Let portal they've used for years but wanted to build something ground-up, bespoke and that hit all of the essential beats necessary for a seamless bridging application.
Technology sits at the heart of everything that they do at LendInvest Mortgages. In this project, LendInvest Mortgages aims to provide the perfect balance of advanced technology and expert people. Bridging finance always needs an element of human touch as no deal is ever the same.
They know that more than anyone, given our long track record in being a successful bridging lender,  they wanted to turn it up another notch to provide something market-leading and be that one-stop shop.
Here is how the team approached it.
Step 1: Sales & Design 
Our first step was to put the sales and design team together to go through our paper application process and choose the fundamentals of what each enquiry and application needed.
LendInvest Mortgages included input from other teams, such as credit and lending ops, to ensure that no stone was left unturned to make this portal successful.
From there, it was about how they could make that work online.
Case studies: Bridging deals completed through our portal here.
At LendInvest Mortgages, they understand that sometimes there is limited information at the initial enquiry stage for our brokers.  They, therefore, ensured that they asked for only the minimum information to make an initial decision to go in line with our superb online calculators providing speedy quotes, followed by heads of terms.
The same approach was taken on the application form, only asking for key information.  They made sure they could integrate with third parties to reduce the need for unnecessary documents and data input, which in turn speeds up that underwriting process.
Allowing our brokers to submit, quickly manage, and review their cases on a live dashboard was also important to us to make the broker's life easier and more transparent on each deal.
Step 2: Internal testing 
Then was the internal feedback phase, and there was much of it!
Members of the sales team, who would inevitably end up presenting the process to brokers, got their hands on the process first to see how a deal could work and used their expertise of what brokers want to remove, add or improve stages.
This step was where a lot of what the bridging portal is today came together, with the expertise of the sales team and the UX designers working in tandem to refine the process.
Read more: The themes which will dominate the residential bridging market in 2022 here.
Step 3: Broker feedback
This was the most important step for the team because a portal for brokers is only good if the brokers use the portal!
For this, brokers and their BDM sat and went through the portal, but with a light-touch approach from our side. The broker was free to use the system how they interpreted it, and our team would take notes about how it was done and record their feedback.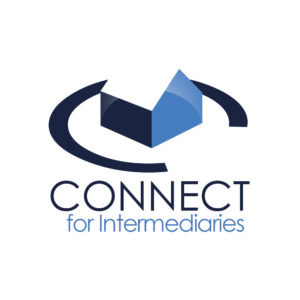 The value here was taking the portal outside of LendInvest Mortgages eyes. By the time it was ready for brokers, our team had seen it thousands of times, and fresh eyes identified little improvements our team could have become blind to.
These steps helped us make a best-in-class bridging application portal, which saw record numbers of brokers using it in January, meaning more people are getting simpler, faster bridging deals for their clients.
To experience our bridging portal, see our range and get instant quotes for your deals, visit our bridging page here.
Credits: Leanne Smith, Sales Director