Helping you to find the best solution for your client…
This website is for mortgage intermediaries only. Click here if you are looking for a mortgage for yourself.

"SHOOTING THE BREEZE"
Zephyr Homeloans have a new VLOG feature called "Shooting the Breeze". This episode features our CEO Liz Syms discussing BTL mortgages.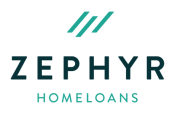 "..Hope all is well. I am writing to say we had our first DIP accepted yesterday which is an exciting moment for us and we now feel we are on our way. As an AR the whole process is a huge learning curve but I have to say the all the team at Connect have been brilliant, from Paul and the compliance team to Lynn, Claire, Denise & Judith who had to keep fielding daft questions from me. Also I would like to mention Ashley as he was working on my first case at 11pm at night so we could get it submitted the next day. The experience to date justifies our decision to join the Connect network..."
"..Connect for Intermediaries is a forward-thinking network and it is clear to see how it is achieving such rapid growth. It is refreshing to see a network that so clearly prioritises the success of its AR members and we welcome each of them to FIBA.."