Evolving mortgage network
Connect for Intermediaries has revamped its offering by becoming an evolving mortgage network for brokers within their network and those who would like to join. The company has implemented substantial changes to enhance the experience for its affiliated brokers and individuals referring potential clients.
In addition to refining its existing proposition, Connect for Intermediaries is becoming an evolving mortgage network that has introduced innovative features to provide greater support and value to its network members. This strategic overhaul reflects the company's commitment to staying at the forefront of the industry by continually improving its services and fostering strong relationships with its partners.
Evolving mortgage network | Elevates broker offerings with innovative changes and exclusive partnerships
Modifications encompass enhancements to equity release and unsecured business lending panels, a training academy to cultivate new brokers, and an upgraded commission split. Connect for Intermediaries, a network and advice firm, has introduced these changes as part of its commitment to continuous improvement.
Additionally, the company has introduced exclusive discounted deals in collaboration with technology partners, enhancing the value proposition for brokers. A revised case submission procedure has been implemented to streamline processes, contingent upon brokers meeting stringent quality standards.
The CEO of Connect for Intermediaries, Liz Syms, disclosed these advancements during the annual conference held in Essex last week, coinciding with celebrating the broker firm's 20th anniversary. The revamped equity release panel, consisting of seven reputable lenders such as Aviva, Hodge, Legal and General, LV=, More2Life, Pure Retirement, and Retirement Advantage, is now accessible to qualified brokers or on a referral basis for those without the necessary qualifications.
Furthermore, to foster skill development within the Connect network, a dedicated course will be made available to members, underscoring the company's commitment to equipping brokers with the tools they need for success in the ever-evolving financial landscape.
Syms said at the conference: "Equity release is not just about standalone equity release. There are lots of lenders who have a later-life offering as well. "We feel we've got an offering that enables our advisers to look at all of those options and make the right recommendation for your clients."
Commencing in 2019, the initiation of our training centre is geared towards facilitating the integration of fresh talent into the industry. This initiative extends its support to both newcomers and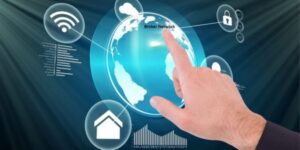 established network member firms seeking to expand their teams.
Given that a significant portion of lending activities facilitated by Connect does not mandate CeMap qualifications, possessing such certification will not be obligatory. However, advisors without CeMap credentials will be confined to operating exclusively within non-CeMap designated domains.
Furthermore, our training academy is about meeting industry standards and exceeding them. We are committed to fostering a dynamic learning environment that equips individuals with the necessary skills and encourages innovation and forward-thinking. We aim to introduce new players to the field and cultivate leaders who will drive the industry into the future.
"We are going to help you and people not currently in the industry to become mortgage advisers to grow your teams," Syms said. "Up until now, to take on an appointed representative (AR) into our network, we've required experience. "Our training academy will enable us to take on people without that experience – who maybe have got the qualification but need to learn about what it is to advise," she added.
Evolving mortgage network | Commission and Panels
In a bid to enhance commission structures, there has been a significant reduction in the set targets, now subject to quarterly updates. Determining the upcoming quarter's split is intricately tied to the broker's performance in the preceding quarter.
Brokers falling within the bracket of gross commission income up to £15,000 per quarter will now incur a 25% deduction. For those earning between £15,000 and £25,000, a 20% commission will be claimed, while incomes exceeding £25,000 will face a 15% deduction by the network.
The revamped approach extends to unsecured lending, featuring a panel comprising four notable lenders: Fleximize, Funding Circle, Iwoca, and Whiteoak. This panel is an advisory resource for network members and is accessible to other brokers availing packaging services.
According to Syms, the rationale behind this initiative is to empower brokers in securing essential funding for their business clients, fostering the growth and development of their enterprises.
In a move to broaden the spectrum of options, a comprehensive life panel encompassing the entirety of the market has been recently introduced. This strategic expansion aims to give brokers and network members more choices to cater to their clients' needs. This holistic approach is expected to streamline further the facilitation of financial solutions for businesses across the board.
Evolving mortgage network |Submission of cases and technological advancements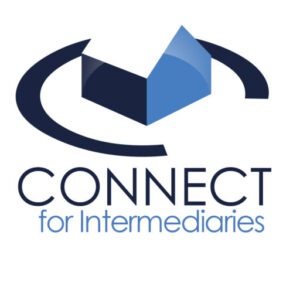 Further modifications involve increased autonomy for network participants to propose preliminary decisions independently, granted they meet the necessary qualifications.
Moreover, compliance with the General Data Protection Regulation (GDPR) for members is contingent upon the network's complete acquisition of the One Mortgage System (OMS) software.
Connect has successfully brokered discounted agreements for its members to access One Mortgage System (OMS) and Knowledge Bank, facilitating enhanced support for their compliance needs. This strategic move aligns with the network's commitment to promoting efficient and secure data management practices among its members.
We've come to the end of our discussion on "Evolving Mortgage Network."