These events are arranged by Connect and it's associates and aimed at Mortgage Intermediaries.
Lender Spotlight Webinar – CHL Mortgages (11th February at 12.30pm)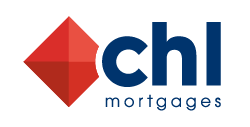 Friday 11th February at 12.30pm
Register for FREE here.
Andy Valvona, National Account Manager at CHL Mortgages, will take a look at the specialist Buy To Let sector in order to give advisers a degree of confidence when speaking to their ever more sophisticated landlord clients.
Particularly, the session will cover off:
The pros and cons of holding Buy To Let properties in a Limited Company.
The structure of the company in terms of the Directors/Shareholders.
How the Limited Company pays the deposit on the purchase (Inter Company Loans, Directors Loans and Retained Profits).
Moving properties from being held an individual's name to Limited Company
Lenders' approaches to Portfolio Landlords
To view all future events being held by Knowledge Bank or those we are participating in, please click here.
Attendees who attend the full session will be sent learning certificates which can be used for CPD.
We encourage brokers to ask questions during the event, but if you would like to provide us with any questions you have in advance, please supply when registering. We will do our best to get through as many as possible during the live session.
This event is FREE to attend.
Related Events