These events are arranged by Connect and it's associates and aimed at Mortgage Intermediaries.
Kensington Flexi Fixed For Term Webinar (9th December)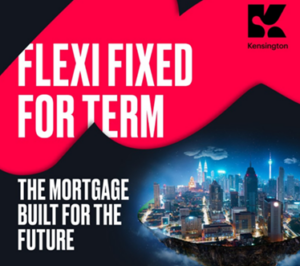 Thank you in advance for sharing this to support Kensington's message, and a reminder of some of the features of this Brand New Product are below;
Loans available up to 95% (90% on New Build Houses, 85% New Build Flats and Remortgages)
Long term fixed rates from 11-40 years
Affordability boosted – up to 6x income available
Competitive Pricing

Rates start from 2.83%.
95% rates start from 3.6%

Flexible ERC's, waived ERCs in the event of:

Sale of the property/moving home (all life circumstances);
Redemption in full, financed by own funds (bonus, savings, gift from parents)
Death or Critical Illness
Thank you once again for your ongoing support, and if you've any questions you'd like to discuss with me, please don't hesitate to give me a call.
Related Events