Commercial or Super Specialist Buy to Let?
The impact of the global pandemic has left a distinctive mark on the commercial mortgage market, particularly within sectors like hospitality.  Today's topic is focused on "Commercial or Super Specialist Buy to Let?"  The aftermath has prompted lenders to adopt a more cautious stance, implementing stricter criteria such as reduced Loan-to-Value ratios and a reluctance to entertain applications from specific industries.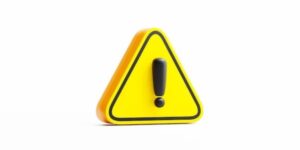 Presently, with the reopening of the High Street and the resumption of social activities in hospitality venues, albeit in chilly outdoor settings, there is a lingering uncertainty about the commercial market's recovery timeline. The prevailing question on everyone's mind is how swiftly will vacant commercial spaces be occupied, and in the long run, how will widespread remote work influence the demand for office spaces?
Although there are discernible signs of renewed interest in commercial mortgages, lenders remain apprehensive. Financing options are more readily available for businesses that thrived during the lockdown, such as takeaways and warehouses. Conversely, securing financial support for establishments like pubs, which faced challenges even before the lockdown, is more arduous.
Some lenders, including innovative ones like Together, have adopted unique affordability assessments, enabling them to consider hospitality ventures up to 65%. A notable instance is their recent funding of a small hotel that experienced income setbacks due to the pandemic.
Despite the challenges, their innovative affordability calculations allowed them to incorporate income from a different business into the assessment. As the commercial landscape gradually reshapes, the evolving dynamics and innovative approaches from lenders like Together shed light on the resilience and adaptability of the financial sector in navigating these uncertain times.
Commercial or Super Specialist Buy to Let? | A closer look at commercial & BTL lenders
In specific industries, commercial lenders exercise prudence, displaying a cautious approach. However, their commitment to facilitating lending remains evident, particularly in the intricate Buy-to-Let (BTL) market. BTL lenders, while accommodating HMO properties and Multi-Unit Blocks (MUB), often limit the number of bedrooms or units—typically 4 to 8. In contrast, commercial lenders, exemplified by institutions like Interbay, extend their support to larger properties, with some even catering to structures boasting up to 20 bedrooms or units.
Another noteworthy sector is limited companies, where distinctions between BTL and commercial lenders become more apparent. While most BTL lenders extend their services to limited companies, commercial lenders exhibit greater flexibility, considering even the most intricate corporate structures. It's a common belief that only Special Purpose Vehicle (SPV) limited company BTL arrangements are feasible. However, lenders like Shawbrook and Hampshire Trust break this mould, entertaining applications from 'Trading Business' companies.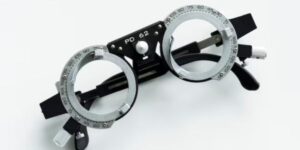 These companies engage in various business activities beyond real estate. For instance, a skilled professional, such as a plumber, may accumulate retained profits in their company and seek to leverage these funds as a deposit for a BTL property. This unique scenario is where commercial lenders shine, as they possess the expertise to navigate the additional layer of complexity inherent in commercial transactions.
Commercial or Super Specialist Buy to Let? | Commercial lender support
The invaluable support of commercial lenders extends to businesses owned by offshore companies or trusts, exemplified by the plumbing enterprise mentioned earlier. In such complex scenarios, the commercial lending sector plays a crucial role, showcasing its proficiency in navigating the intricacies associated with international and trust-owned businesses. This versatile approach underscores commercial lenders' distinctiveness and pivotal role in addressing diverse and intricate financial situations.
Expanding on the landscape of real estate, there are noteworthy developments in the realm of Holiday Let properties. The surge in popularity of domestic travel due to international restrictions has led to a significant uptick in holidaying within the UK. Media reports highlight substantial increases in holiday let bookings as vacationers shift their focus to the UK for this year's getaway.  Holiday let mortgages are readily accessible from Buy-to-Let (BTL) lenders, gaining traction, particularly after the alterations in mortgage interest relief taxes.
Investors holding holiday let properties in their own names, operating them as businesses in accordance with HMRC rules, can fully leverage mortgage interest deductions for comprehensive higher-rate tax relief. This trend signifies a compelling opportunity for investors to navigate the evolving landscape of holiday property investments.  "Commercial or Super Specialist Buy to Let?"